Real Estate Investing
Better decision making across the investment process
Real Estate Investing
Our analytical solutions make it easier to increase and manage private real asset investments
As we enter a new decade, allocations to private real assets show no signs of decreasing as investors seek diversification, the potential for significant alpha and strategies to outperform public markets.
MSCI's Real Estate service is designed to deliver analytical solutions, objective indexes and benchmarks and highly relevant research, so you can make better decisions throughout the investment process.
Featured- 40 years of real estate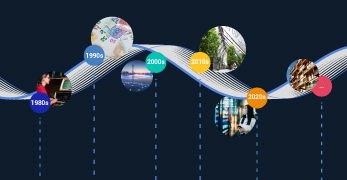 40 Years of Real Estate Indexes
Reflect on the key milestones of the last four decades of real estate investing.
Featured content Duplicate 7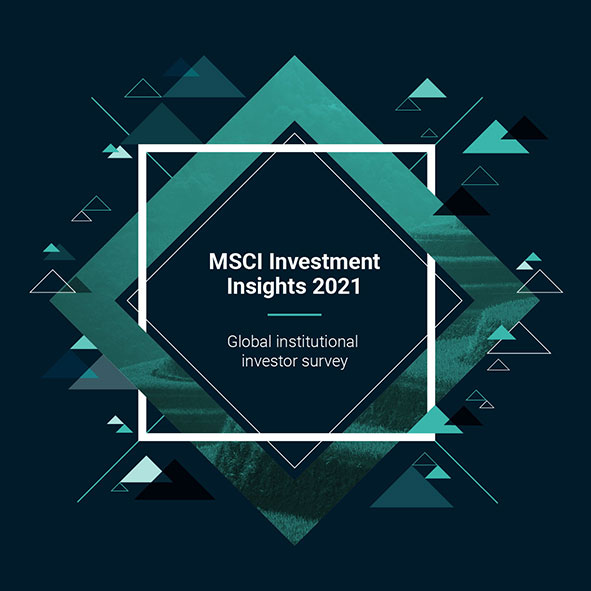 MSCI Investment Insights Report 2021
We surveyed 200 institutional investors globally with assets of around $18 trillion to better understand their views on the most important investment issues. What are the most important trends for the next three to five years? What is the lasting impact of COVID-19? And what is their latest thinking on factor investing, risk management, and diversity?
Transforming real estate data into actionable insight
Transforming real estate data into actionable insight
"Good enough" is no longer good enough when it comes to real estate investing.
Our expert consultants and researchers know that any lack of transparency or comparability with other asset classes can muddy an investor's assessment of risk and performance and can make governance and reporting more challenging.
We also know that simply more data, without the capability to connect the dots, is not enough.
That is why as strategies become more sophisticated and investors demand more insight into risk and performance drivers and drag, we focus on delivering client value far beyond the reporting cycle.
Learn more about MSCI Real Estate Enterprise Analytics &nbsp https://www.msci.com/enterprise-analytics
Enterprise analytics exhibits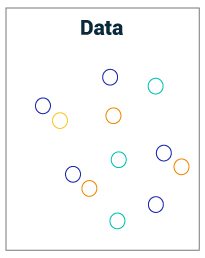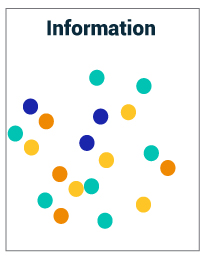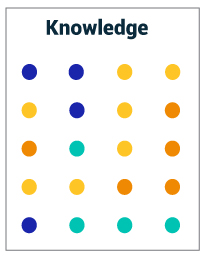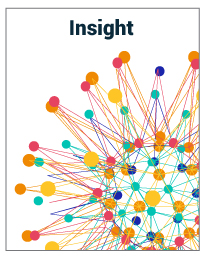 Global real estate market data
Global real estate market data
Our dataset represents $2tn in private real estate assets across 30 countries, stretching back almost 20 years.
With 150 comparable measures, this powerhouse of over 60,000 properties globally, paired with applied real estate research, drives our suite of analytical solutions and enables you to answer the high-level and granular questions that really matter.
Accessed via our intuitive self-serve portal or direct to your systems, these analytics support detailed custom analysis and probing as well as high level total performance evaluation of your entire real estate world.
Learn more about MSCI Real Estate Global Intel &nbsp https://www.msci.com/global-intel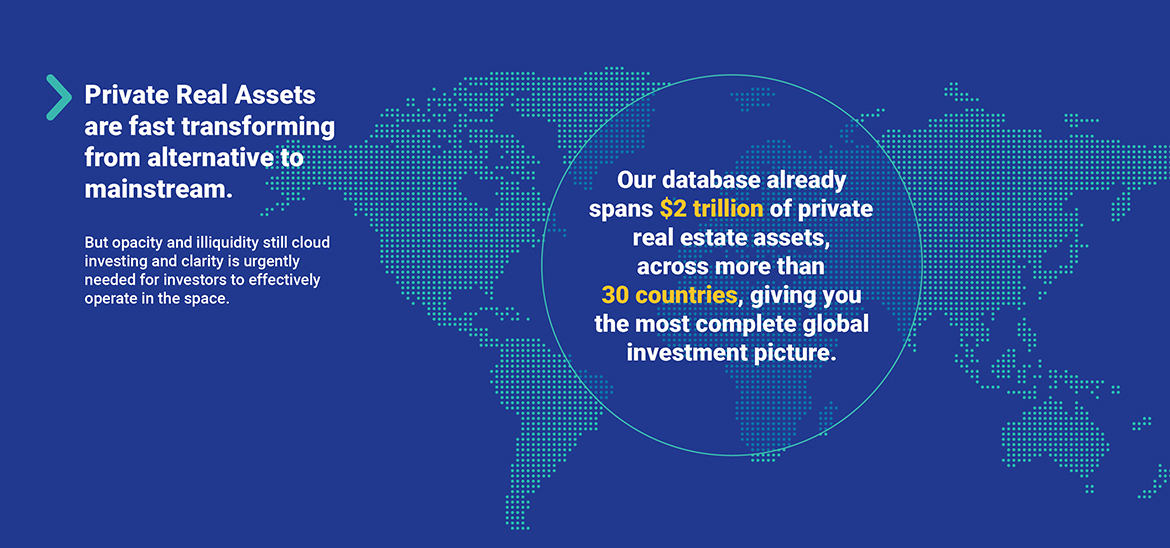 Indexes and benchmarks
We are a long-time champion of transparency.
We provide analytical solutions to institutional investors and investment managers the world over, enabling better investment decisions at every stage of the investment process.
Backed by almost 40 years of benchmarking leadership, our consistent, comparable and independent indexes provide CEOs, CIOs, Portfolio Managers and Risk Professionals with a shared understanding of global markets and set the foundation for effective strategy development and robust performance and risk measurement.
View our interactive index heatmap
Real Estate solutions intro
Delivering relevant real estate solutions
We provide a common language between manager and investor, strategy and implementation, performance and risk.
Delivering relevant real estate solutions
Our commitment to continual improvement means our client-informed innovation roadmap is laser-focused on delivering relevant solutions, original insight, best-in-class quality and increasingly intuitive technology.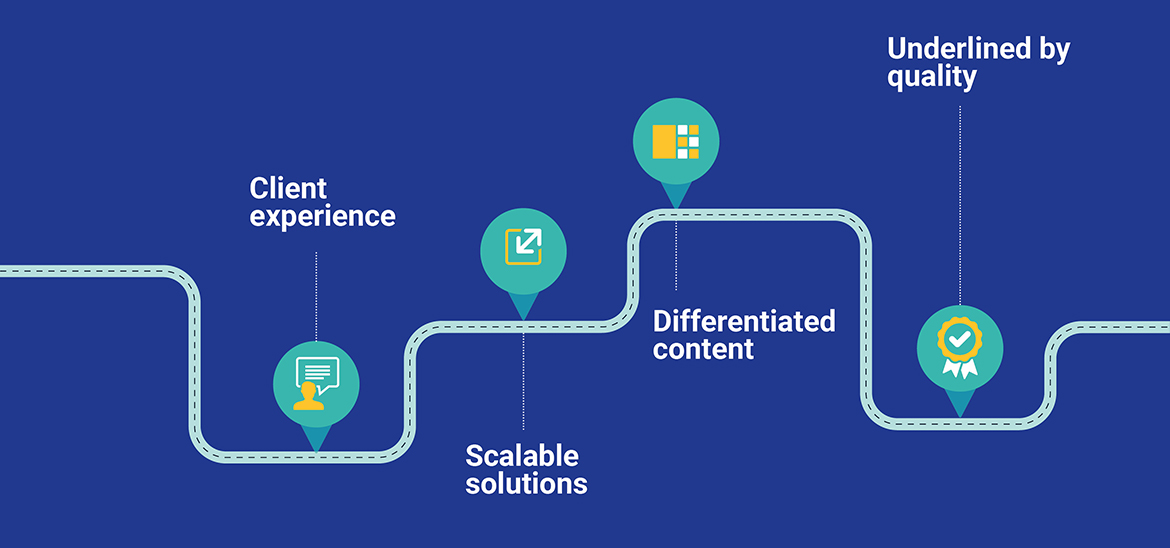 Research
Real Estate research commonly focuses on monitoring market trends in rents, yields and prices. Although useful for broad market context, investors may also seek to understand what these high-level trends mean for investment performance at the asset level and how they aggregate across portfolios. MSCI Real Estate research aims to bridge this gap by leveraging our unique dataset and the analytical capabilities of MSCI Global Intel and Enterprise Analytics, which provide insight into market and portfolio analytics.
Combining this differentiated content and research can help investors across the enterprise – from strategy formation and portfolio management to asset underwriting and risk – obtain actionable investment insights based on broad and deep information.
Working in the context of MSCI's broader, multi-asset class research team, we can also help clients across the investment process – from high-level asset allocation through real estate portfolio management down to individual asset appraisal – with research insights relevant to their decision making.
Our research includes:
A range of short papers applying our data and analytics to important industry issues such as:
- E-commerce and its impact on bricks and mortar retail real estate
- The relative attractiveness of global gateway cities for office investment strategies
- Whether the industrial sector is benefitting from a structural change in demand
Easy to digest blogs covering topics from asset appraisal through to multi-asset class scenario modelling, in partnership with the wider MSCI Research team.
Request more information

MSCI Real Estate Research Snapshot Part 2
Part 2 of this year's MSCI Real Estate Research Snapshot is a compilation of our research published through the second half of 2020 including research on missed rents impact on income and how COVID-19 has impacted infrastructure returns.

RE Investing resource center
INTERESTED IN REAL ESTATE?
Get the latest Real Estate trends and insights straight to your inbox.
Select topics and stay current with our award winning research, industry events, and latest products.
✖
EMAIL SIGN-UP
Sign up below to receive all the latest updates and news from MSCI.