Just Transition: Finding the Nexus of Need and Investability Intro
As the captains of private finance begin to steer global capital toward achieving net-zero, many are realizing that efforts to stem climate risk won't succeed on the systemic level if we leave behind the most vulnerable populations, communities, and countries. The question of the day is: Are there areas where "need" and "investability" overlap?
You can see in the chart below that there is a disproportionate amount of assets invested in companies operating in highly developed economies. This is true for public debt and in the private equity and debt space. For our world to facilitate a just transition, developing and frontier markets — and those not even sufficiently developed to qualify as frontier markets — need more and creative conduits if they hope for wider investor financing. And those channels arise when investors start to look further afield for their capital allocations.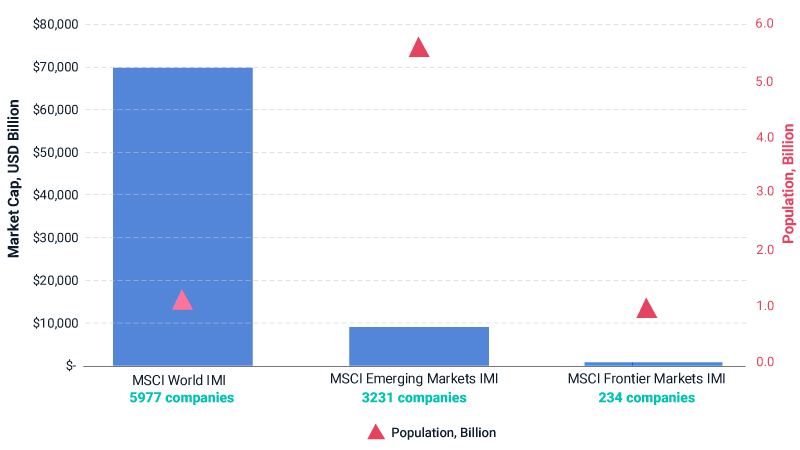 Just Transition: Finding the Nexus of Need and Investability footnotes
Source: MSCI ESG Research LLC and World Bank as of Nov. 11, 2021
2022 ESG Trends Report Buttons
Just Transition: Finding the Nexus of Need and Investability Related Content