Scott Colville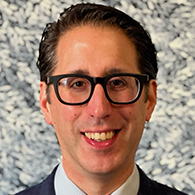 Scott Colville
Head of Analytics Engineering
Scott Colville, as Head of Analytics Engineering, is responsible for the company's engineering efforts across MSCI's Analytics services. In this role, and as a member of the Chief Technology Officer's leadership team, he is unifying and modernizing MSCI's Analytics offerings into a company-wide architecture offered to clients through MSCI's Investment Solutions as a Service. Scott is also a member of MSCI's Executive Committee.
Prior to joining MSCI in 2019, Scott had more than 20 years of experience with Microsoft, where he served in multiple roles across Engineering and Product Management for Xbox, MSN, Bing, and Windows. His accomplishments led to new large-scale services with rapid growth in the game marketplace, online advertising, consumer and enterprise experiences, as well as distributed computing and storage.
Scott holds a Bachelor of Science in Computer Science and Mathematics from Carnegie Mellon University and a Master of Science in Computer Science from University of Wisconsin-Madison.
Related Content - ScottColville & Jean-Yves Pelletier
Related Content
Revolutionizing the Investment World Through Technology and Data
Investment Solutions as a service to power the next wave of innovation in the Investment Industry.
Read More
Nexus Technology Conference
Join the conversation on how to unlock the power of finance with technological innovations and what a reimagined role of technology means for investors.
Register
Our Leadership
Our senior leadership team is comprised of highly experienced executives from diverse backgrounds.
Learn More