Howard Zhang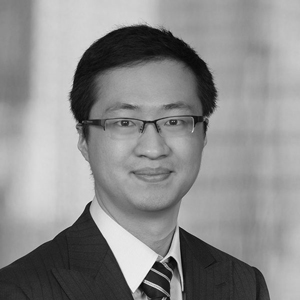 Howard Zhang
Vice President, MSCI Research
About the Contributor
Howard Zhang is a member of MSCI's Equity Core Research team. His areas of expertise include equity factor models, data science and machine learning. Howard holds a master's degree in mathematics of finance from Columbia University. He is a CFA® charterholder and certified FRM.
Blog posts by Howard Zhang
Nothing was found.
Hedge funds held heavy, relatively illiquid short positions in crowded stocks before the January 2021 short squeeze. We created a risk factor that added explanatory power and may provide insights into potential short squeezes and other risks.

How does one identify or quantify a bubble? We propose a framework for assessing the "bubbliness" of stocks and portfolios, rooted in the idea that bubbles are driven by the same forces, and share characteristics with crowded trades.

It's clear that some companies were better positioned to take advantage of a remote work environment than others. We built a hypothetical "remote-operation capacity" factor to seek to measure the effect on different firms.
We use cookies to optimize site functionality and give you the best possible experience. Learn More
Cookie Preferences
Accept all cookies
This website uses cookies to remember users and understand ways to enhance their experience.
For more information, please visit our Cookie Notice.
Strictly Necessary, Functionality and Performance Cookies
We use cookies to enable you to move around our website and use its features, to provide you with functionality by remembering choices you make and provide enhanced features, and to learn how our website is performing and make improvements.
For more information, please visit our Cookie Notice.