Joseph Wickremasinghe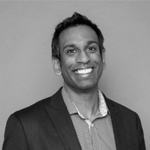 Joseph Wickremasinghe
Executive Director, MSCI Research
About the Contributor
Joseph Wickremasinghe is an analytics client consultant at MSCI. He covers asset-manager and hedge-fund clients on the West Coast. Prior to joining MSCI, Joseph worked at Union Bank, as part of its model-validation team, and as a risk manager on Cargill's energy and petrochemicals trading desk. He started his career as a software developer with MicroStrategy. Joseph earned a master's degree in physics from the University of Oxford. He is also a CFA® charterholder.
Blog posts by Joseph Wickremasinghe
Nothing was found.
Given the complexity of U.S. tax regulation, wealth advisers continue to grapple with how to build tax-efficient portfolios while balancing clients' other objectives. We propose a rules-based way of doing so and analyze its benefits and trade-offs.