Mario López-Alcalá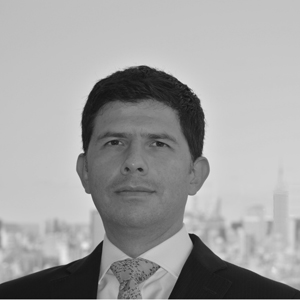 Mario López-Alcalá
Vice President, MSCI Research
About the Contributor
Mario López-Alcalá leads MSCI ESG's research for Latin America and Real Estate globally. Mario joined MSCI following the acquisition of RiskMetrics, where he led climate change research. Previously, Mario worked for the Energy, Infrastructure, Transport and Technology group of the United Nations Development Programme. Mario has a law degree from the National Autonomous University of Mexico, a Bachelors in Economics from the Technological Autonomous Institute of Mexico and a Masters from Columbia University.
Blog posts by Mario López-Alcalá
Nothing was found.
Mexican companies' ESG risk-mitigation practices have come a long way over the past decade, but there has been some slippage over the past two years. We examine the current status and why investors may want to pay attention.

Clearing Brazilian forests to make way for agriculture may spur a backlash to soy and beef producers if purchasers impose deforestation-free rules. What are the potential implications for debt of affected companies and for Brazilian sovereign debt?