Patric Kellermann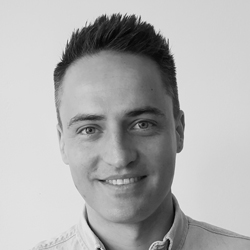 Patric Kellermann
Senior Associate, MSCI Research
About the Contributor
Patric Kellermann researches physical climate risk at the MSCI Climate Risk Center. He helps develop the MSCI Climate Value-at-Risk model for physical climate risks. He was previously a postdoctoral flood-risk researcher at the German Research Center for Geoscience (GFZ) and a developer of natural-catastrophe models at AXA GRM. Patric holds a doctorate in natural-risk research from the University of Potsdam and a diploma in physical geography from Ludwig Maximilian University Munich.
Blog posts by Patric Kellermann
Nothing was found.
It's not just Santa's North Pole headquarters that are at risk from global warming. Around 75% of the world's toys are made in China — most coming from the country's coastal provinces which face an increasing threat of flooding as global temperatures rise.

Climate change is expected to increase the frequency and severity of physical climate risks such as extreme temperatures, tropical cyclones, torrential rainfall and flooding. Our map identifies emerging climate risk hotspots in the U.S.