Paulina Serrano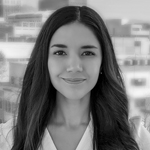 Paulina Serrano
Vice President, MSCI Research
About the Contributor
Paulina Serrano is a member of the Analytics Product Management team. She leads the portfolio optimization and factor-based stress testing workflows and analytics. Paulina helps manage MSCI's products for multi-asset-class portfolio construction and risk management including the BarraOne® solution. She holds a master's degree in quantitative finance and a bachelor's degree in finance, from the University of Alcalá. She also holds a bachelor's degree in actuarial sciences from the Universidad de las Americas Puebla.
Blog posts by Paulina Serrano
Nothing was found.
Given the complexity of U.S. tax regulation, wealth advisers continue to grapple with how to build tax-efficient portfolios while balancing clients' other objectives. We propose a rules-based way of doing so and analyze its benefits and trade-offs.