Correlations Within and Across Global Markets
Correlations Within and Across Global Markets
MSCI Research looked at average pairwise correlation between countries' USD returns within developed and emerging markets (EM) for the last 20 years. We saw similar cyclical behavior in the markets, but overall average country correlations in EM were lower through the period. Looking at the analysis by region (developed North America, developed EMEA, developed Pacific and EM) and holding period (i.e., one- to 36-month returns), we observe that the four regions were less correlated for longer holding periods than shorter ones. In essence, the effectiveness of diversification across regions may depend on the holding period used.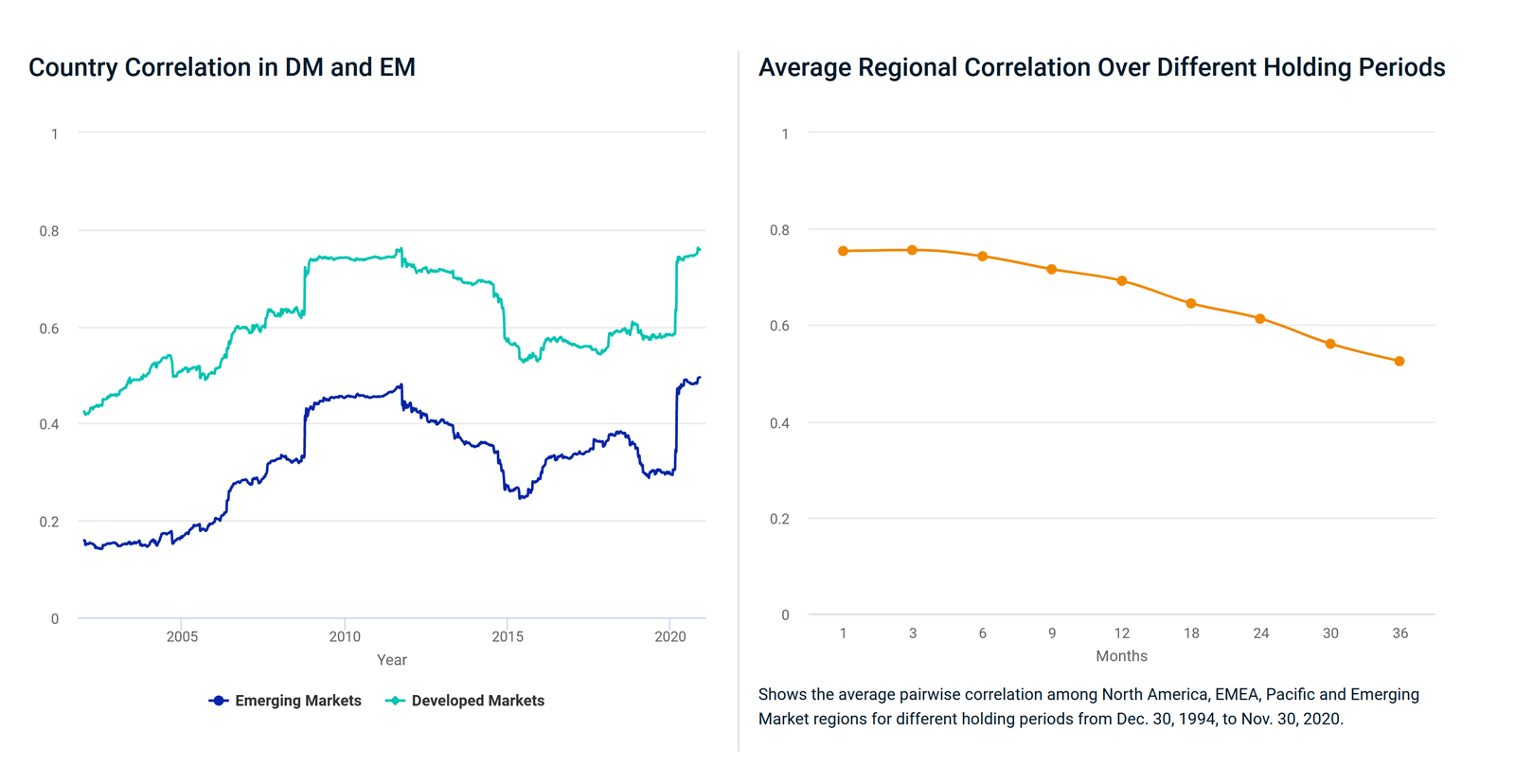 Related Content
Global Investing Trends
Investing globally can help investors work toward global diversification, tap into new opportunities for growth and harness the potential in the rise in importance of emerging markets.
Explore More
Evolution of Emerging Markets
Use our interactive chart to see how emerging markets' share within global equities has changed over the past two decades.
Explore the Chart
The State of Global Investing
Over long periods, starting valuations and dividend growth have been primary factors in explaining equity market performance.
Read the Blog