Deal Activity in Europe Increases in Q1, Led by UK
Deal Activity in Europe Increases in Q1, Led by UK
Commercial property deal activity in Europe increased in the first quarter of 2022 against a backdrop of mounting challenges including war in Ukraine and accelerating inflation. Deal volume rose 11% versus Q1 2021, led by the U.K. which gained 50% on a year prior.
For an illiquid asset class like real estate, it is likely too soon for any impact from the rising recent challenges to be reflected in deal volume numbers. Activity in the office, retail and hotel sectors increased on the same period a year ago, the apartment sector was broadly in line with prior activity and it was the strongest start to a year for industrial property dealmaking.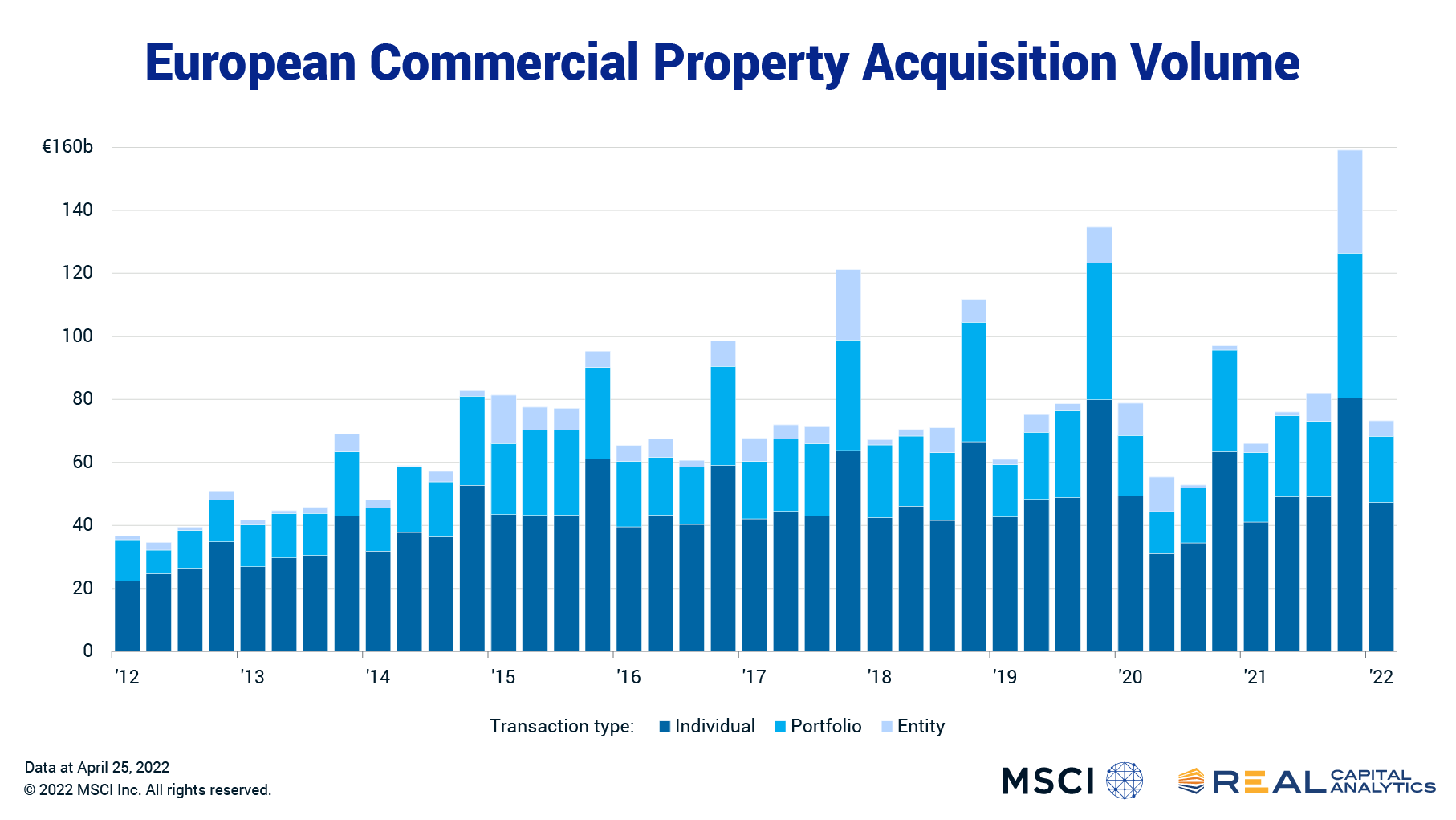 The U.K. regained the top spot in Europe for acquisition activity, aided by demand for industrial assets, a revival in parts of the retail sector and some large London office deals. It was a slower start to the year for Germany after a record 2021. In France, deal volume was still below its pre-Covid average in the first quarter but a large apartment deal did take place, which is rare for this market.

Related Content
Research and Insights
Our investing insights explore the topics that matter most, whether on climate and ESG, current market trends or global investing and risk management across asset classes.
Explore More