Price Growth for US Property Ebbed, Deal Volume Fell
Price Growth for US Property Ebbed, Deal Volume Fell
The pace of growth in U.S. commercial property prices slowed in September to the weakest annual rate since early 2021. The RCA CPPI National All-Property Index rose 11.1% from a year ago and was unchanged from August.
Price growth has eased amid the challenges of rising financing costs and shrinking deal activity. Trading of properties such as offices, apartment buildings and warehouses fell by 21% in the third quarter of 2022 compared to a year earlier. For September, the year-over-year decline in deal volume was 43%.
Annual price growth for offices in central business districts eased to a 4.2% annual rate in September and, compared to August, prices edged down 0.1%. Suburban offices' price growth slipped to an annual rate of 6.6%.
Industrial, apartment and retail decelerated sharply
Price growth for the industrial, apartment and retail sectors also slowed sharply but remained in the double digits. The annual growth rate of the industrial index slowed to 18.1%, the first time this index has registered an increase smaller than 20% since August 2021.
The apartment-sector index posted a 15.9% annual pace of growth and the retail price index an 11.8% rate. Both rates have decelerated throughout most of 2022.
Annual change in the price of US commercial property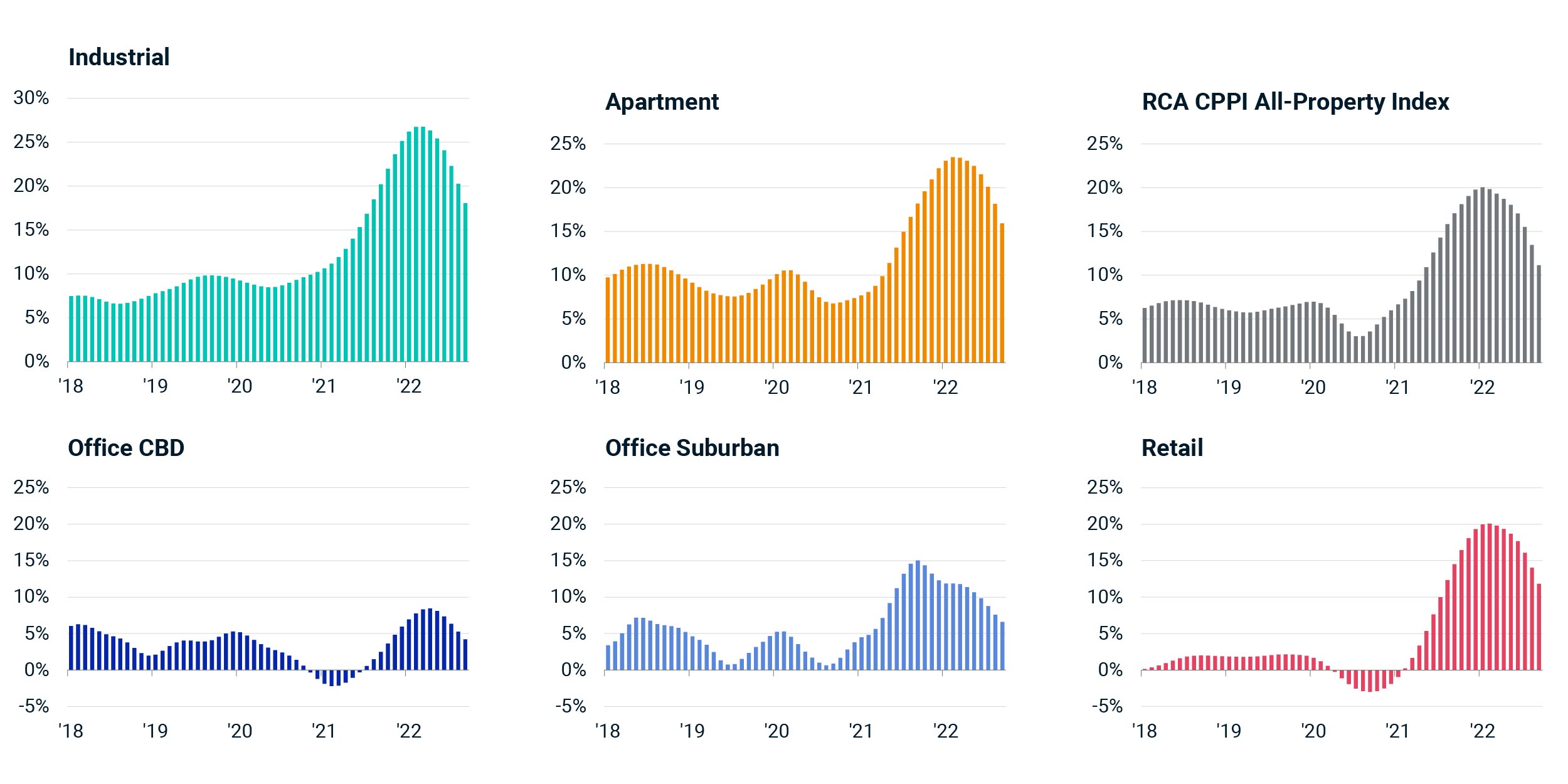 Data from RCA CPPI (Commercial Property Price Indexes).
Sales of US commercial property