Prices of All Major US Property Types Fell in April
Prices of All Major US Property Types Fell in April
All major U.S. commercial-property types posted annual price declines in April, marking the first time since September 2010 that prices fell across the board. The industrial index had held out until April, when it experienced both monthly and annual price drops.
Industrial prices slipped by 0.5% on the month and fell 0.8% versus a year earlier. The RCA CPPI National All-Property Index fell 1.1% relative to March and dropped 9.4% from April of 2022, dragged down by the slide in apartment prices.
Apartment weakness
The apartment market again saw the largest monthly and annual declines among the major property types. Rising mortgage rates have led to a sharp decline in prices, with the index falling 12.1% from a year prior and 1.5% from March. The monthly rate of decline has slowed, however. The index had posted monthly drops of greater than 2% between November of 2022 and February of this year.
Prices for retail properties dropped 6.0% from a year ago, the largest annual decline the property type has experienced since the end of 2010. This time last year the retail index posted an annual increase of greater than 18%. For the office market, prices fell 6.9% relative to April 2022, a sharpening of the drop seen in recent months. 
Prices dropped across the board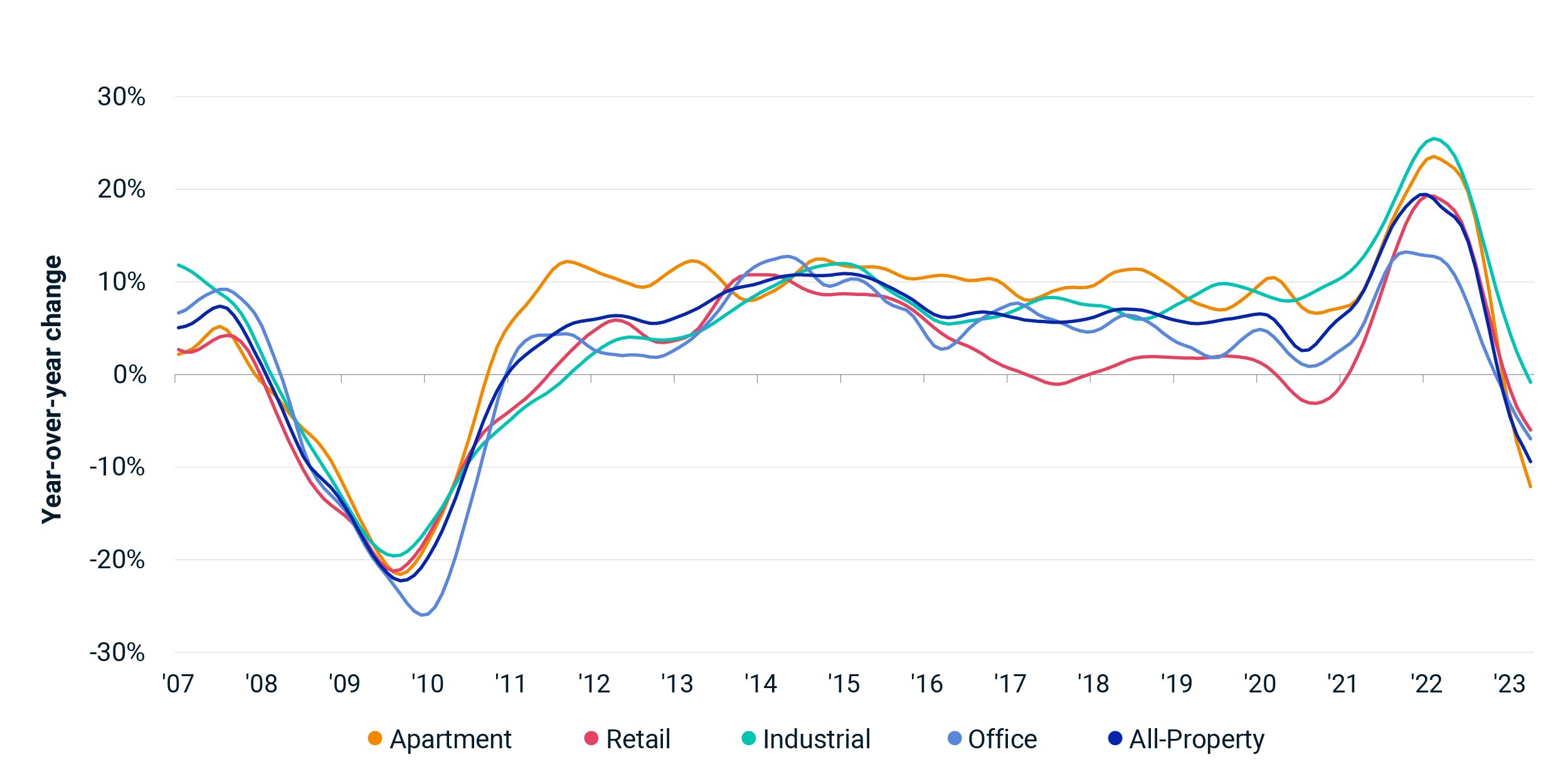 Source: RCA CPPI (commercial-property price indexes)