Prices of US Commercial Property Tumbled in January
Prices of US Commercial Property Tumbled in January
Prices of U.S. commercial property fell in January at an annual pace of decline not seen since late 2010, after the global financial crisis. The RCA CPPI National All-Property Index dropped 4.8% from a year ago and 2.7% from December. The monthly drop, when annualized, would be a decline of 27.9%.
A spike in mortgage costs in 2022 has thwarted deal activity in commercial property, pushing pricing lower. Purchases of U.S. commercial real estate totaled less than USD 20 billion in January, and it was the fifth-weakest start to a year since 2005.
Apartment tumbled
Apartment prices tumbled, posting the largest declines of any property segment on the year and on the month. The apartment index dropped 4.6% from a year earlier and fell 2.8% in January from December.
The industrial index was the only sector to post annual growth in January. Industrial prices rose 6.4% from a year earlier. In retail, prices dropped 0.1% versus a year ago.
Prices of suburban offices fell 0.5% from a year earlier and 1.1% from December, marking the fifth consecutive month of negative monthly returns. The index for offices in central business districts fell 0.9% from a year ago.
Annual change in US commercial-property pricing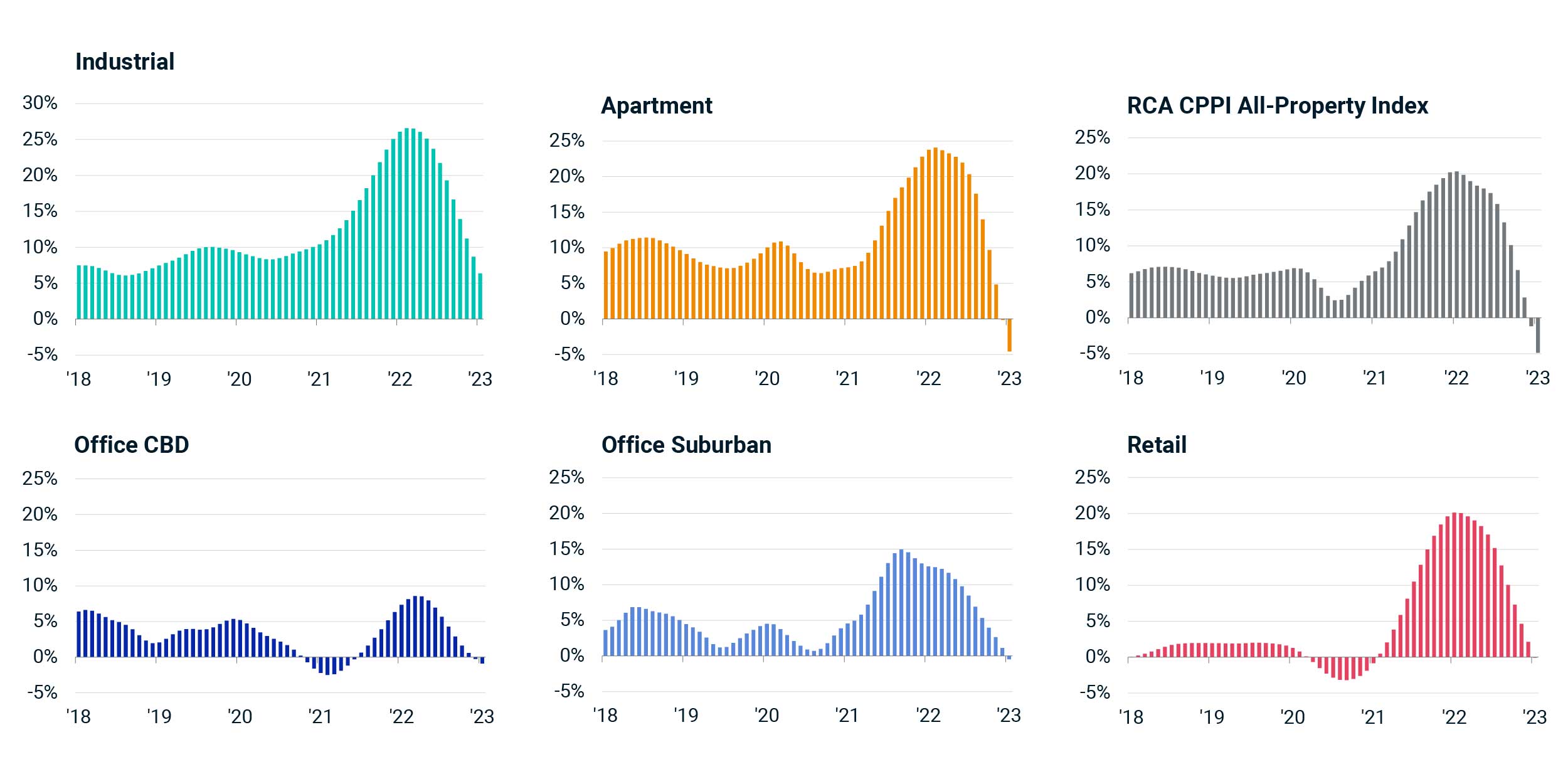 Source: RCA CPPI (commercial-property price indexes)