Russian Corporate Bond Markets: Braced for Default?
Russian Corporate Bond Markets: Braced for Default?
Much like with Russian government bonds, we've seen signs of distress in Russia's corporate bond market since Russia invaded Ukraine on Feb. 24. There has been a large spike in credit spreads across all sectors. Such a steep rise occurring so quickly may indicate that investors are worried that Russian corporations will be unable, unwilling or even banned from servicing their debt.
Additionally, broker-dealers appear to be in a difficult position when pricing Russian corporate bonds. As we show in the exhibits below, as well as in the latest edition of the MSCI Liquidity Risk Monitor, transaction costs have skyrocketed and the number of bonds being quoted, as well as the number of dealers doing that quoting, has significantly decreased.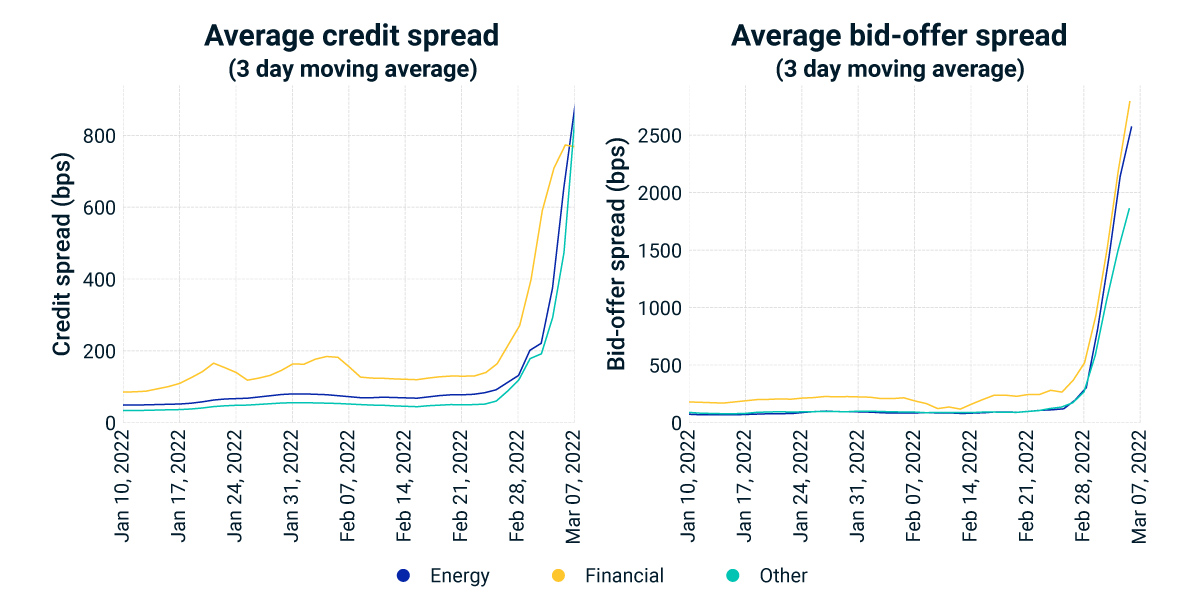 Source: IHS Markit
Source: IHS Markit

Related Content
Research and Insights
Our investing insights explore the topics that matter most, whether on climate and ESG, current market trends or global investing and risk management across asset classes.
Explore More