Stock Crowding Shifts… Again
Stock Crowding Shifts… Again
The U.S. stock market has plunged 15% to start the year, while growth stocks have fallen even farther. Many firms are suffering through historic drawdowns and a resetting of their valuations. How can investors make sense of it? Is there a commonality behind those firms whose fortunes have changed so quickly? The answer may lie, at least in part, with crowding.
As we highlighted in previous research, the riskiest and the highest momentum stocks were also some of the most crowded at the end of 2020. Since then, investors fled these firms on news of slowing GDP, rising inflation and the Russia-Ukraine war. The selloff might not be complete, but the crowds are already much thinner. The MSCI Factor Crowding Model shows that the riskiest stocks are still slightly crowded today, but far less so than they were at their peak. Additionally, the turnaround in high momentum stocks has been so sharp that they are now less crowded than they have been in over a decade.
Crowding is one important measure investors can look to in fast-moving markets.
Crowding in the riskiest stocks has fallen sharply from its 2020 peak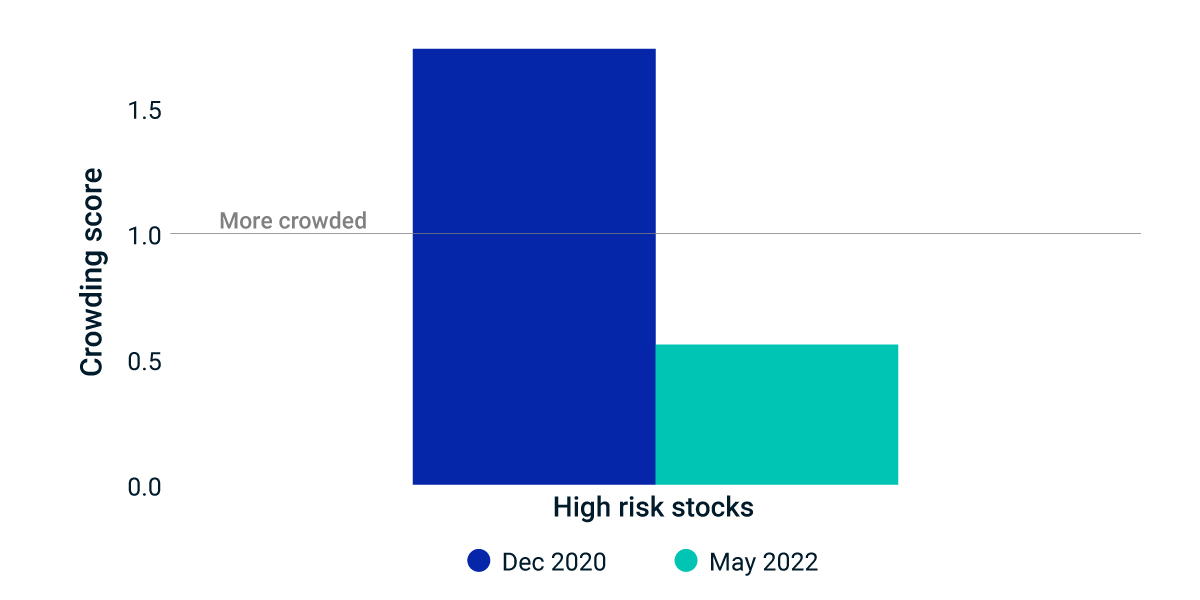 MSCI Factor Crowding Model. Values above the gray line indicate relatively more crowding.
High momentum stocks are now less crowded than they have been in a decade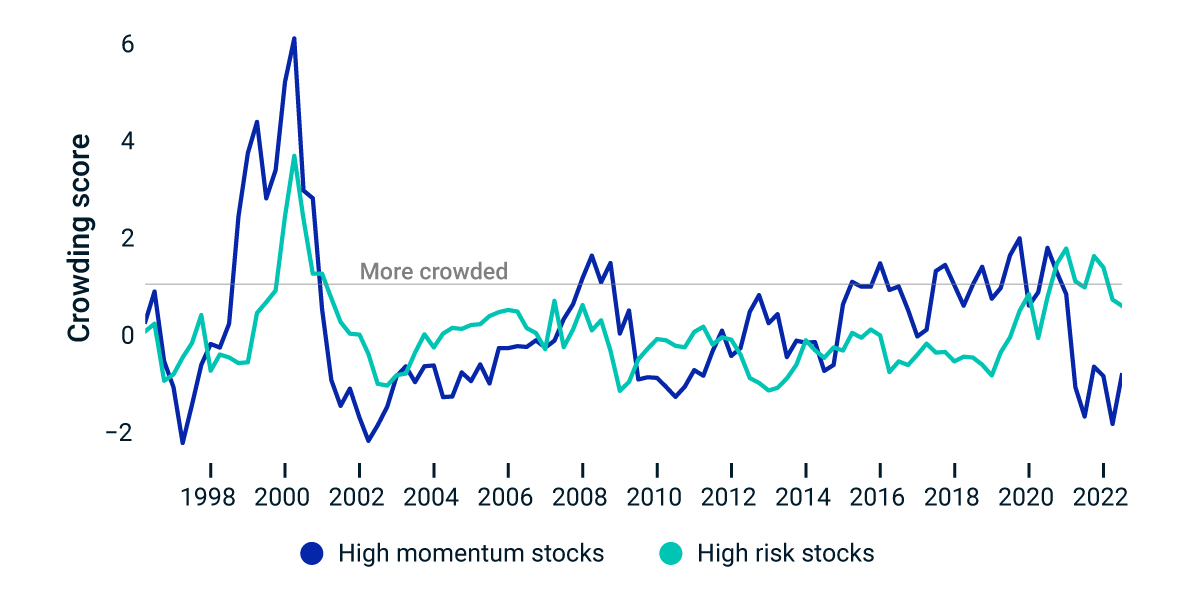 Related Content
Research and Insights
Our investing insights explore the topics that matter most, whether on climate and ESG, current market trends or global investing and risk management across asset classes.
Explore More
Security Crowding Model
The MSCI Security Crowding Model extends the framework of the MSCI Factor Crowding Model to individual securities.
Access Report
Crowding Solutions
Helping Investors Navigate Financial Traffic.
Read More