The Evolution of the Emerging Markets Universe
The Evolution of the Emerging Markets Universe
Global benchmarks have understated the economic importance of emerging markets (EM) at times. But looking at the evolution of the weight of the MSCI EM Index in MSCI ACWI revealed how the importance of EM in global asset allocations has grown. MSCI Research compared the global benchmark weight of the MSCI EM Index as of Dec. 30, 1994 to the weight of the EM Index as it continued to evolve through Nov. 30, 2020. The key driver for the EM's increased weight was the inclusion of new countries into the index over time, reflecting the fact that a greater number of countries become more accessible to foreign investors and grew in economic importance.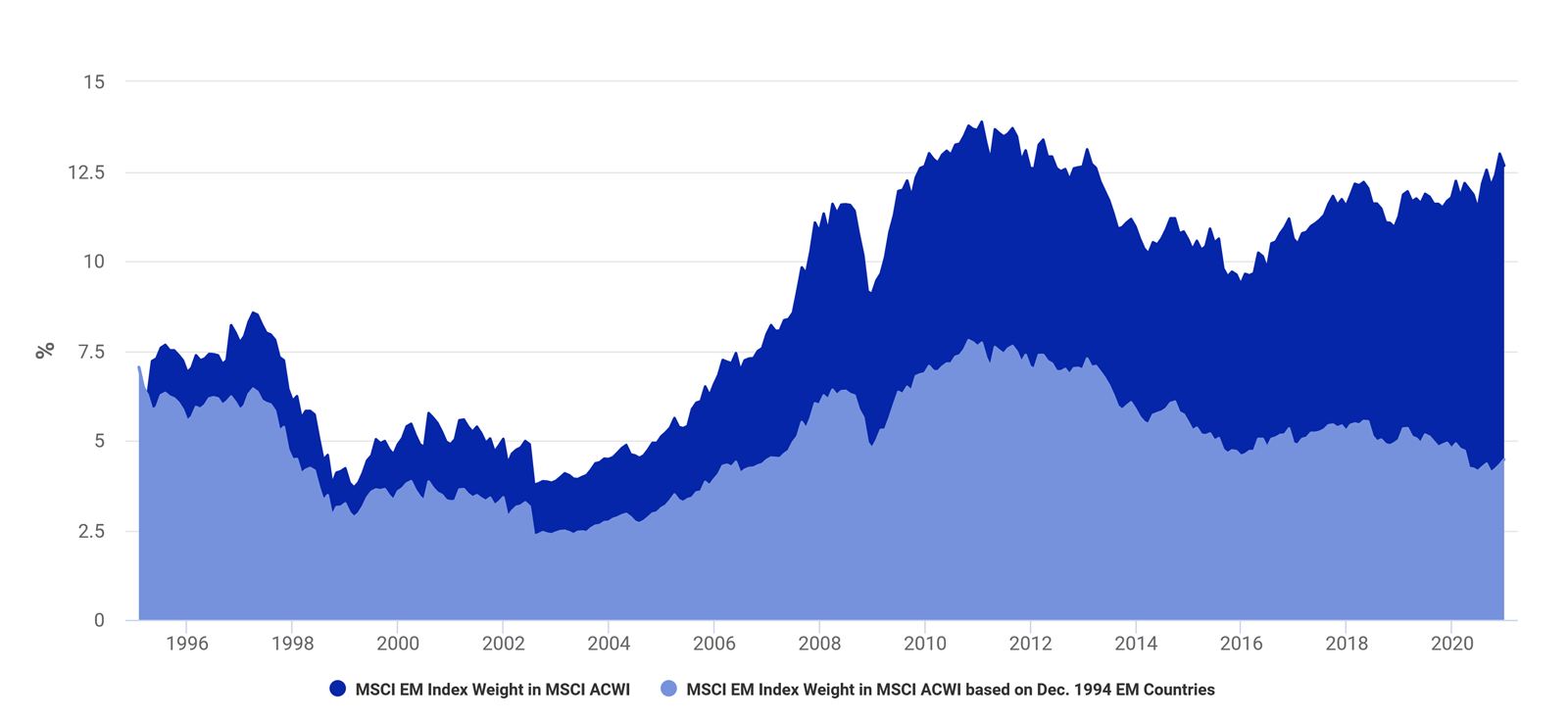 Data from Dec. 30, 1994, to Nov. 30, 2020.
Related Content
Global Investing Trends
Investing globally can help investors work toward global diversification, tap into new opportunities for growth and harness the potential in the rise in importance of emerging markets.
Explore More
Evolution of Emerging Markets
Over the past 20 years, emerging markets have increased significantly as a share of the MSCI ACWI Index.
Explore the Chart
The State of Global Investing
Over long periods, starting valuations and dividend growth have been primary factors in explaining equity market performance.
Read the Blog