The Options Market Has a Story to Tell
The Options Market Has a Story to Tell
The MSCI Emerging Markets (EM) Index has fallen 11.7% year to date through March 11. For further insight into equity markets, we can turn to the options market, which has historically served as a window into investors' views.
Currently, options linked to the MSCI EM Index have repriced downside risk (puts) relative to upside risk (calls), despite retracement in the underlying markets. This suggests option markets have priced in more risk to the downside, as opposed to recovery, at least in the short term.
How does the options market expect volatility to change over time? For that, we can look to the volatility term structure implied in options linked to MSCI EM Index. This measure inverted on the day of Russia's invasion of Ukraine, highlighting higher short-term volatility risk. And, as shown below, volatility term structure has shifted up, implying an increase in expected volatility for emerging markets in both the short and long term.
Implied Volatility Skew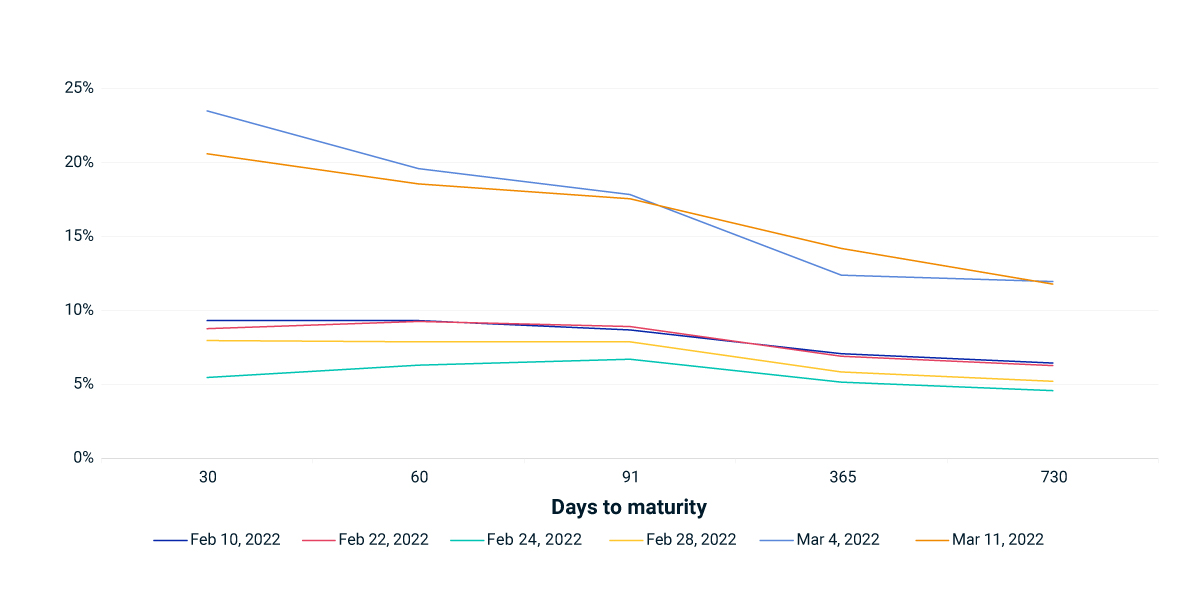 Skew has been calculated using the put-call implied volatility spread of the 20-Delta strikes. Source: OptionMetrics
Implied Volatility for Listed Options Linked to the MSCI EM Index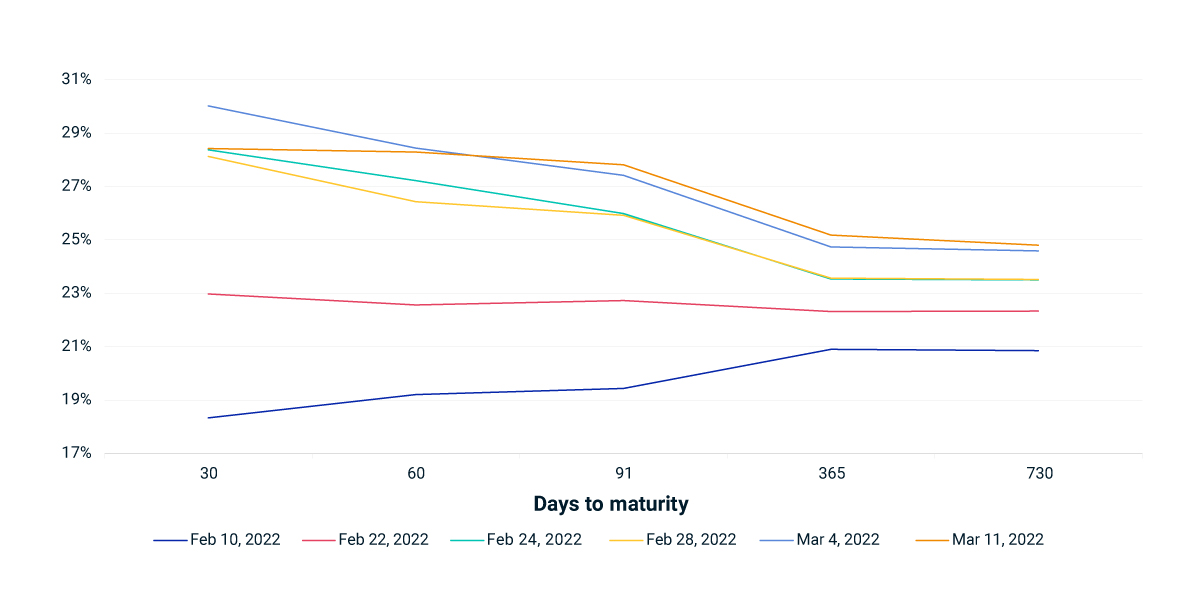 Source: Optionmetrics. Implied volatility is based on the average implied volatility of 1-month 50-delta call and put options.

Related Content
Research and Insights
Our investing insights explore the topics that matter most, whether on climate and ESG, current market trends or global investing and risk management across asset classes.
Explore More