Analyst Sentiment as a Factor Consideration
Jul 25, 2022
An analyst's equity opinion encompasses how a variety of different interrelated forces may impact the future performance of a company.
In "Analyst Sentiment as a Factor Consideration," we construct an analyst-sentiment factor that tracks changes in analyst expectations and then examine its relationship with global-equity performance.
A comparison of analyst-sentiment with traditional equity-style factors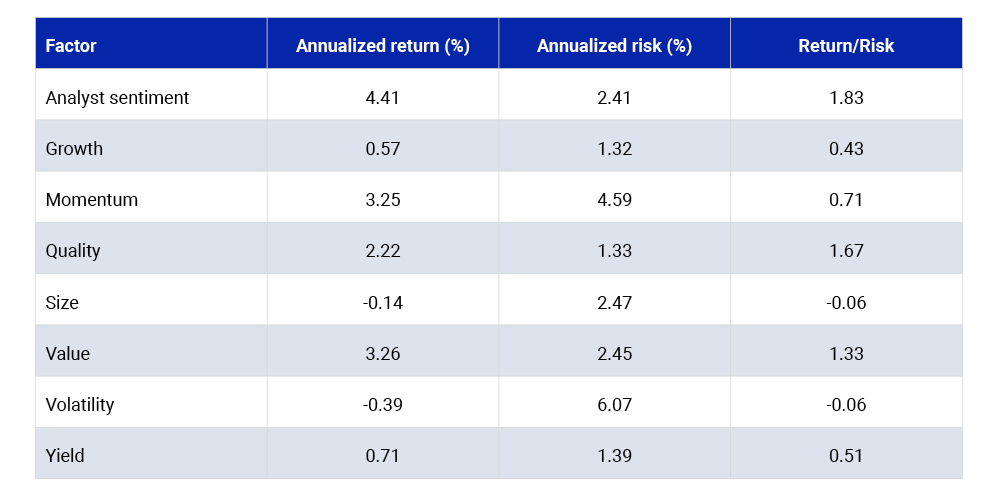 From Dec. 30, 1994, to Jan. 31, 2022.
Download Report