Breaking Down the Direct Indexing Investment Process
Breaking Down the Direct Indexing Investment Process
Jul 28, 2022
Direct indexing is an investment process that registered-investment advisors and professional-wealth managers use to help them design portfolios for their clients based on knowledge of their clients' particular circumstances.
In "Breaking Down the Direct Indexing Investment Process," we focus on aspects of the wealth manager's implementation of direct indexing as well as options for tax optimization and the use of fractional vs. whole shares.
Portfolio tracking error: Fractional share vs. whole share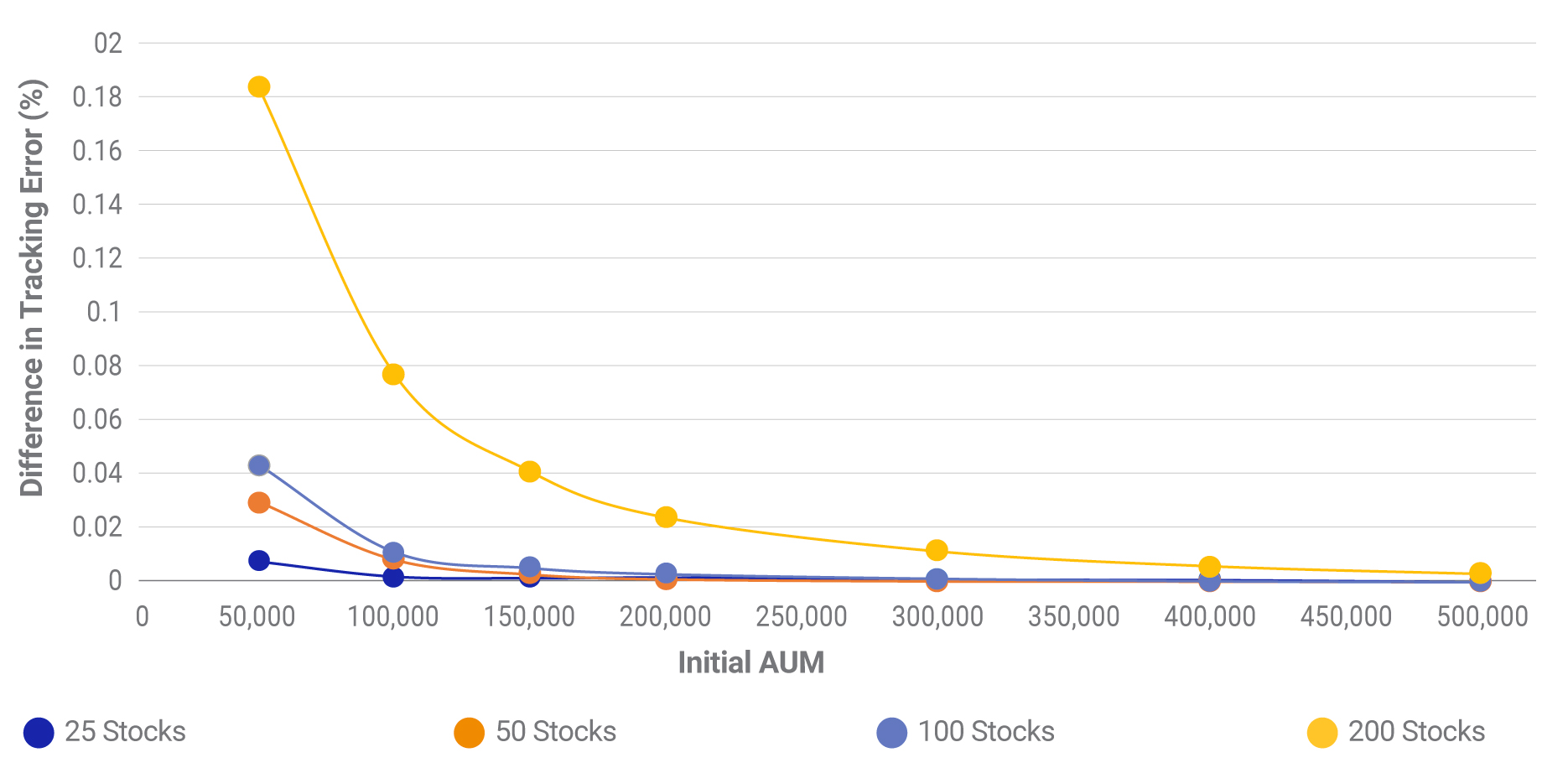 Data based on portfolios simulated from January 2001 to December 2021.
Download Report