Is There a Filings Factor?
Is There a Filings Factor?
Aug 6, 2021
The language in regulatory filings typically changes little from one period to the next. However, when filings have big changes, it may indicate new material information that may have implications for future business outcomes. Using the quarterly (10-Q) and annual (10-K) filings by companies in the MSCI USA Investable Market Index universe, we found that changes in the structure and language of these filings had strong implications for a firm's future stock performance. Firms that had more changes in their regulatory filings underperformed the broader market over the next few months, while companies that made few changes outperformed.
Simulated Long-Only Reporting-Sentiment Portfolios' Performance Relative to the Benchmark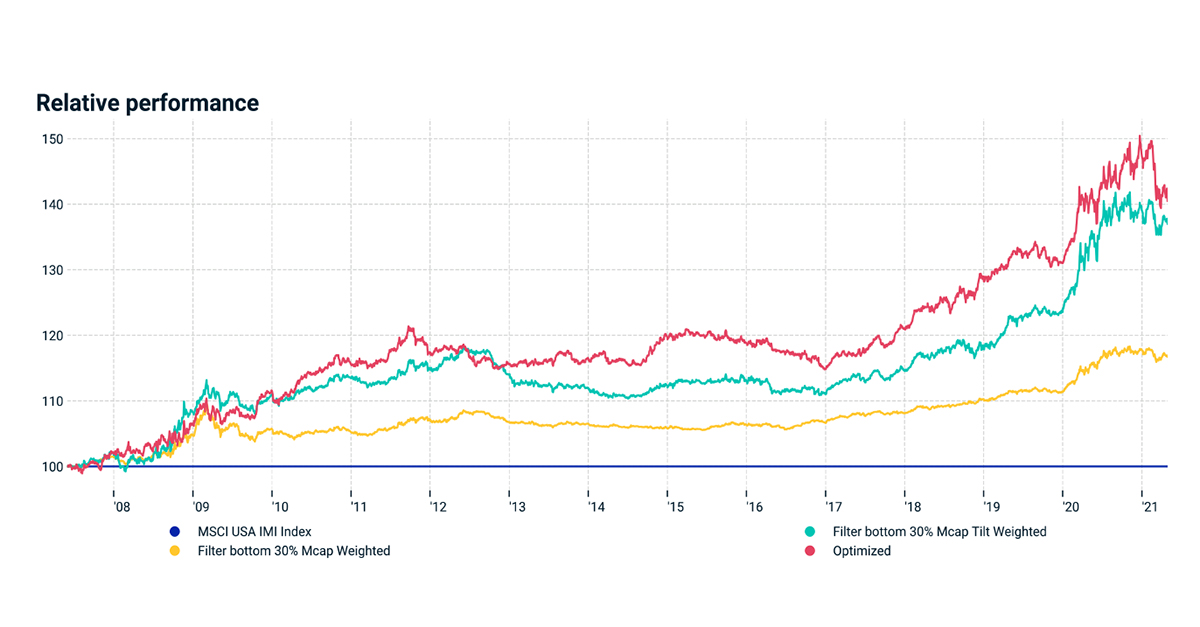 Data from May 31, 2007, to April 30, 2021
Download Report
Related Content
Finding the Sentiment Hidden in Regulatory Findings
Using natural language processing techniques, we constructed a sentiment factor that quantifies changes in the tone and content of company filings, and may be an indicator of future risks facing a company.
Learn More
The Many Faces of Sentiment
In this paper, we extend our previous research on sentiment measures by introducing several more traditional and alternative datasets.
Access Report
Did Pfizer Give the Value Factor a Much-Needed Shot in the Arm?
What can history and factor ETF flows tell us about our current conditions?
Listen to Podcast