Value's Lost Decade: Learning from Value Strategies' Behavior over Two Contrasting Decades
Value's Lost Decade: Learning from Value Strategies' Behavior over Two Contrasting Decades
Feb 1, 2023
After more than a decade of unattractive performance and "neglect," value strategies became a favorite in 2021 and remained so in early 2022. We saw a rotation from growth to value, and value investments posted some long-awaited outperformance.
In "Value's Lost Decade," we dig into the performance of value strategies over the past two contrasting decades to understand what affected performance and what caused the prolonged period of value's underperformance, especially in the latest 10 years.
©2023 With Intelligence. Republished with permission from the Journal of Beta Investment Strategies, from: Mehdi Alighanbari, Arihant Jain, Saurabh Katiyar, and Waman Virgaonkar. 2023. "Value's Lost Decade: Learning from Value Strategies' Behavior over Two Contrasting Decades." Journal of Beta Investment Strategies 13, no. 4 (winter).

 
A tale of two decades of value performance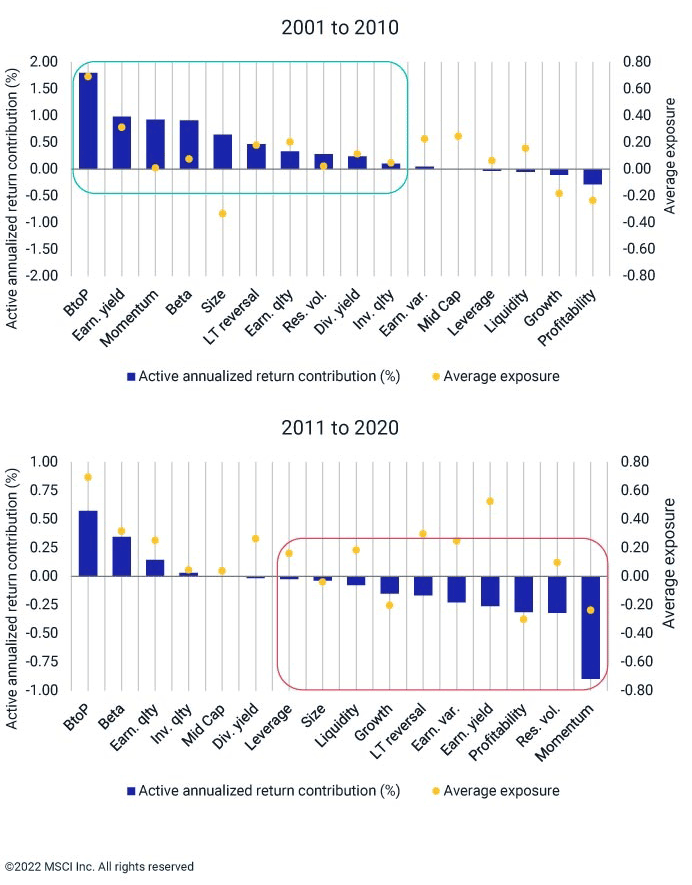 Download Report