MSCI Climate Indexes - intro
Analysis by the MSCI Climate Risk Center has shown the increasingly significant threat climate change poses to the long-term resilience of investment portfolios1. Our aim is to equip investors with the tools to benchmark, measure and manage exposure to climate risk and identify sustainable investment opportunities.
Climate indexes that address your climate objectives
MSCI offers climate indexes for both equity & fixed Income that aim to meet the variety of needs of institutional investors who wish to address climate change. The MSCI Climate Indexes can help institutional investors integrate climate considerations in portfolio construction, mitigate climate risks, capture opportunities or align with the goals of the Paris Agreement.
MSCI Climate Indexes - table
 
 
Key features
Objectives
MSCI Index
Are GHG emissions used in the index?
Are there business activity and UNGC screens?
How does the index address climate reputational risk?
Are emission reduction targets used?
Is climate risk management taken into account?
Does the index reward green business?
Does the index meet EU PAB/CTB standards?
Index constituent weighting
Reduce emissions
Ex Fossil Fuel
 
 
Removes companies with fossil fuel reserves
 
 
 
 
Market cap
Low Carbon Target*
Scope 1 & 2
 
 
 
 
 
 
Target outcomes
Drive the transition
Climate Action
Scope 1,2 & 3
Yes
SBTi, credible track record
Yes
Yes
 
Market cap
Align
Climate Change
Scope 1,2 & 3
Yes
Thermal coal
Captured in the LCT score
Captured in the LCT score
Yes
CTB
Wheight tilt
Climate Paris Aligned
Scope 1,2 & 3
Yes
Oil & gas, power generation, thermal coal
targets and track record
captured in the LCT score
Yes
PAB
Target outcomes
MSCI Climate Indexes - Climate Paris
Low Carbon Indexes
Launched in 2014, they are the first index series designed to address two dimensions of carbon risks: long term risk by reducing the index's exposure to not only carbon emissions but also fossil fuel reserves and short-term risk by aiming to have a low tracking error compared to the parent index.
Climate Action Indexes
Our range of MSCI Climate Action Indexes is designed for investors who seek to invest for the transition by financing the emission reduction of companies in order to drive change in the real economy. The Indexes include companies in every sector that are taking concrete steps to reduce their carbon emissions and reimagine their businesses for a net-zero world.
Climate Change Indexes
The indexes are designed to enable investors to holistically integrate climate risk considerations in their global equity investment process, while increasing diversification through a simple, rules-based reweighting methodology.
Climate Paris Aligned Indexes
MSCI Climate Paris Aligned Equity and Fixed Income Indexes are designed to address climate change in a holistic way by minimizing exposure to transition & physical climate risks and helping investors pursue new opportunities, while aiming to align with the Paris Agreement requirements of limiting global warming to no more than 1.5°C.
Fossil Fuels Exclusion Indexes
The indexes are designed to eliminate or reduce some or all fossil fuel reserves exposure from their investments.
Parallel Benchmarking: One Portfolio, Dual Perspectives - Video
Loading Parallel Benchmarking: One Portfolio, Dual Perspectives - Video...
Parallel Benchmarking: One Portfolio, Dual Perspectives
Broad market-cap weighted indexes might not fully assess climate-objective alignment. We believe that an appropriate parallel benchmark could help illustrate this alignment, improve transparency and allow investors to make more informed decisions.
MSCI Climate Indexes - what sets
What sets MSCI Climate Indexes apart?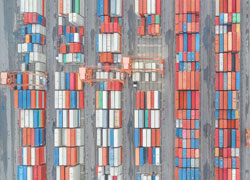 State of the Art Climate Analytics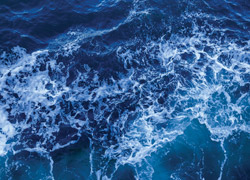 Multi Asset and Customization Options

| | |
| --- | --- |
|   | MSCI offers Climate Indexes for both Equity & Fixed Income. |
|   | MSCI Climate Indexes can be used as a standalone index or as an overlay to an ESG strategy. They can also include various customizations. |
Contact us to learn more
Contact our Client Service team to learn more about our climate indexes or to discuss your own climate objectives.

Contact sales
MSCI Climate Index - footnotes
*The MSCI Low Carbon Target index methodology will incorporate Scope 3 and other changes effective December 1, 2022. A separate index series will continue to exist with the current methodology.
1https://www.msci.com/our-solutions/esg-investing/climate-solutions
MSCI ESG Ratings, Carbon Data, Low Carbon Transition Score Climate VaR and research provided by MSCI ESG Research LLC. MSCI ESG Indexes utilize information from, but are not provided by, MSCI ESG Research LLC. MSCI Equity Indexes are products of MSCI Inc. and are administered by MSCI UK Limited.