Real Estate Investing
Better decision making across the investment process
Real Estate Investing
Our analytical solutions make it easier to manage investments, and capture performance and opportunity across private and public assets
From climate commitments, regulation, and risk, to both the pitfalls and potential of data, the real estate investment universe is in flux.
MSCI Real Estate's analytical solutions make it easier to manage investments, and capture performance and opportunity across private and public assets.
Loading RE brand video...
Featured- Analytical solutions for REITs follow up text
Whether you are an asset owner looking to capture the complete vista across private and public real estate, a wealth manager focused on building more sustainable portfolios or a REIT targeting a specific market segment; we provide critical investment tools and benchmarks, whatever your strategic aims, wherever your geographic focus and across the entire liquidity spectrum.
Featured- Analytical solutions for REITs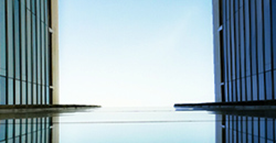 Analytical solutions for REITs
We power Real Estate Investment Trusts and other publicly listed investment vehicles, to build sustainable, differentiated real estate portfolios, through investment tools, market data and actionable insights.
Featured- Clarity over the complex follow up text
Our commitment to continual improvement means our client-informed innovation roadmap is laser-focused on delivering differentiated content, best-in-class quality, and increasingly intuitive, scalable technology.
Transforming real estate data into actionable insight
Transforming real estate data into actionable insight
Our expert consultants and researchers know that any lack of transparency or comparability with other asset classes can muddy an investor's assessment of risk and performance and can make governance and reporting more challenging.
We also know that simply more data, without the capability to connect the dots, is not enough.
That is why as strategies become more sophisticated and investors demand more insight into risk and performance drivers and drag, we focus on delivering client value far beyond the reporting cycle.
Global real estate market data

Global real estate market data
Our dataset represents $2tn in private real estate assets across 30 countries, stretching back almost 20 years, and over $450bn in publicly listed real estate, representing more than 170 listed companies - or private companies with public vehicles- predominately in the UK, EMEA and APAC.
With 150 comparable measures, this powerhouse of over tens of thousands properties globally, paired with applied real estate research, drives our suite of analytical solutions and enables you to answer the high-level and granular questions that really matter.
Accessed via our intuitive self-serve portal or direct to your systems, these analytics support detailed custom analysis and probing as well as high level total performance evaluation of your entire real estate world.

Indexes and benchmarks
We are a long-time champion of transparency and provide analytical solutions to institutional investors, REITs, investment and wealth managers the world over. Enabling better investment decisions at every stage of the investment process.
Backed by almost 40 years of benchmarking leadership, our consistent, comparable and independent indexes provide CEOs, CIOs, Portfolio Managers and Risk Professionals with a shared understanding of global markets and set the foundation for effective strategy development and robust performance and risk measurement.
View our Interactive Index Heatmap
Featured-40 Years of Real Estate Indexes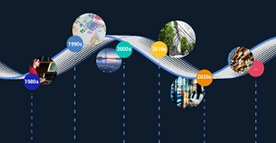 40 Years of Real Estate Indexes
Through turbulent times, property booms, bubble bursts, market crashes and technological change, MSCI Real Estate's objective, consistent and comparable indexes have met the moment. Yesterday. Today. Tomorrow.
Real Estate solutions intro

Speaking your language
We provide a common language between manager and investor, strategy and implementation, performance and risk.
Delivering relevant real estate solutions
Featured-MSCI Real Estate Research Snapshot Part 2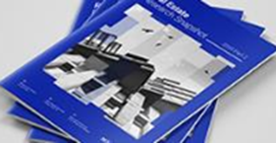 MSCI Real Estate Research Snapshot Part 2
Part 2 of this year's MSCI Real Estate Research Snapshot is a compilation of our research published through the second half of 2020 including research on missed rents impact on income and how COVID-19 has impacted infrastructure returns.
REITs in focus
MSCI is committed to supporting REITs - and other publicly listed investment vehicles - build better portfolios, through investment tools, market data and actionable insights, whatever their strategy.
Our rich dataset and analytics allow our clients to better communicate trends and report performance to stakeholders as well as improve operations across balance sheet management, asset management and remuneration frameworks.
Sustainable solutions
Climate change impacts, related financial disclosures and ESG reporting is progressively shaping how REITs approach risk management, portfolio performance optimization and investor communication.
MSCI is an industry leader in ESG and our real estate solutions support climate scenario stress testing, allow you to integrate ESG metrics and data, set climate objectives - such as Net Zero/ 2050 - demonstrate how climate has played into your key investment decisions and fulfil disclosure requirements such as TCFD reporting.
Our market data, performance and risk analytics give you the ability to isolate and understand how equity market factors, financial structures and individual properties drive performance. And our robust and objective benchmarks align with your strategy and can be customized in line with your objectives.
Differentiate your offer
Communicating how your strategy is delivering returns and effectively managing risk, is key to great investor relations and your company's ability to raise capital.
Our real estate investment solutions and standard, customized indexes allow you to benchmark performance against the market and can create clear blue water between competitors by demonstrating climate credentials, track record or portfolio resilience across the cycle.
RE Investing resource center
INTERESTED IN REAL ESTATE?
Get the latest Real Estate trends and insights straight to your inbox.
Select topics and stay current with our award winning research, industry events, and latest products.
✖
EMAIL SIGN-UP
Sign up below to receive all the latest updates and news from MSCI.