Diana Tidd
Diana's image designation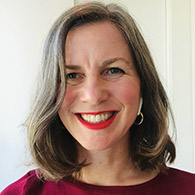 Diana Tidd
Chief Responsibility Officer
Diana Tidd serves as MSCI's Chief Responsibility Officer, guiding Environmental, Social and Governance (ESG) policies for the firm. She was appointed as the firm's first Chief Responsibility Officer in 2018 and became fully dedicated to the role in 2022. She is also a member of MSCI's Executive Committee.
From 2016 to 2022, Diana was MSCI's Global Head of Index, overseeing all aspects of product management and business strategy. Under her leadership, the index business grew to over USD 16 trillion in total assets tracking MSCI indexes globally. Index segment revenue more than doubled over six years to USD 1.2 billion, and index subscription recurring revenue increased by 84%. Previously, Diana served as Head of Americas Client Coverage, in addition to a variety of other roles at MSCI.
Diana is an advisor to the Executive Diversity Council and the Employer Brand Council at MSCI. She co-founded in 2013, and now advises, MSCI's global Women's Leadership Forum. Previously, Diana was Chairperson of MSCI's Index Risk and Regulatory Committee and served on the company's 401(k) Committee.
Diana joined MSCI in 1999 from Brown Brothers Harriman & Co., where for five years she worked in the Risk and European teams, before becoming Head of the Asia Team for BBH's global custody division. Diana started her career in the Trust and Estates division of the Private Bank at Bankers Trust Co.
We believe, and our research shows, that sound ESG practices are linked to better business results. At MSCI, we are deeply committed to being a leader in corporate responsibility and providing the global financial community with innovative products and services that power better investment decisions for a better world."
Diana serves on the boards of directors of Women in ETFs U.S. and West Africa Village Education (WAVE). She served as Co-President of Women in ETFs in 2017 and 2018. In 2016, Diana was named by Money Management Executive as one of the Top Women in Asset Management.
Diana graduated with a Bachelor of Arts degree in Political Science from Colgate University and received a master's degree in Latin American Studies from Stanford University.

Related Content
Our Leadership
Our senior leadership team is comprised of highly experienced executives from diverse backgrounds.
Learn More
Index Solutions
MSCI indexes facilitate the construction and monitoring of portfolios in a cohesive and complete manner, avoiding benchmark misfit. At the core is our Modern Index Strategy, which provides consistent treatment across all markets.
Explore
Our Commitment
Diana Tidd, MSCI's Chief Responsibility Officer, leads our Corporate Responsibility Committee in its efforts to implement practices and policies that are most meaningful to our clients, shareholders and employees.
Read More