Salli Schwartz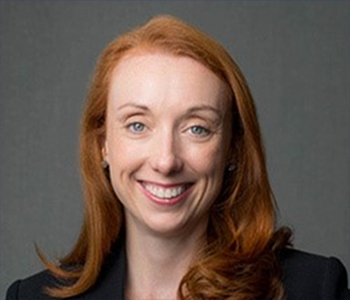 Salli Schwartz
Head of Investor Relations and Treasurer
As Head of Investor Relations and Treasurer, Salli oversees MSCI's relationships with its equity and debt investors, sell-side analysts, rating agencies and partner banks, and executes the company's financing, cash management and capital allocation activities. Salli serves as a member of MSCI's Corporate Responsibility Committee, Enterprise Risk Oversight Committee and Investment Committee.
Prior to MSCI, Salli spent over 12 years with Moody's Corporation, most recently as Global Head of Strategic Capital Management and Treasurer. She previously served as Treasurer and as Global Head of Investor Relations and Communications, as well as on Moody's Corporate Development team. Prior to joining Moody's, Ms. Schwartz held positions in corporate strategy, corporate treasury and financial planning & analysis with Citigroup. She has also held investment banking and merchant banking positions with Legg Mason.
Salli previously served as a board director and chair of the Audit Committee of the National Academy Foundation (NAF), a non-profit organization.
Ms. Schwartz has an MBA from Cornell University and a Bachelor of Arts degree from the University of Pennsylvania, both with distinction.
Related Content - Our Leadership