Samuel Wang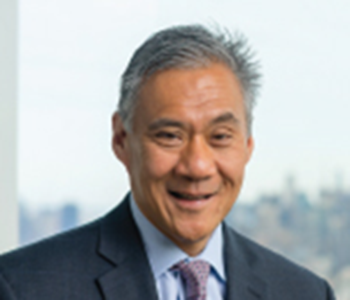 Samuel Wang
Managing Director, Global Head of Corporate Communications and Interim Chief Marketing Officer
Samuel Wang is Global Head of Corporate Communications and Interim Chief Marketing Officer of MSCI. He is responsible for all aspects of the Company's global external and internal communications strategy as well as delivering on all aspects of MSCI's marketing activities.
Previously, Mr. Wang served as Head of Corporate Communications at Synchrony Financial and OppenheimerFunds, Inc. During the 2008 global financial crisis, Mr. Wang was Acting Director, Global Communications & Public Affairs, North America Consumer Banking at Citigroup.
Prior to this, Mr. Wang was Chief Marketing Officer at The Capital Markets Company, a global financial services consultancy and technology solutions provider. Mr. Wang has also held various other communications roles, including Media Relations Director at Capital One Financial Corporation and Senior Vice President, International, at Robinson Lake Sawyer Miller, an influential strategic communications and government affairs firm.
Mr. Wang started his career on Capitol Hill as Legislative Aide to U.S. Congressman Tim Valentine of North Carolina. He has co-written articles for financial services journals and has been a guest lecturer on marketing, communications and reputation strategy at Duke University and other universities in the United States and China.
Mr. Wang has served as the executive leader in launching two corporate philanthropy and employee volunteer programs, including "The Right Way" at OppenheimerFunds and "Families That Work" at Synchrony Financial.
He served on the Board of Directors, Duke University Alumni Association, as well as its Nominating Committee. He is currently a Visiting Professor at Jimei University in Xiamen, China.
Mr. Wang received a Bachelor of Arts degree from Duke University in Political Science and Economics and an MBA from Columbia Business School in International Business and Marketing.