Véronique Menou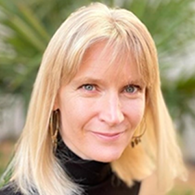 Véronique Menou
Head Of Corporate Responsibility
As Head of Corporate Responsibility, Véronique works very closely with MSCI Corporate Responsibility Committee members to develop and execute on MSCI's objective of championing ESG best practices and developing a world class Corporate Responsibility platform.
Véronique joined MSCI 10 years ago as part of the ESG Research team and helped build the methodology of MSCI's flagship ESG indexes including Low Carbon, ESG Universal and Sustainable Impact.
Prior to MSCI, Véronique was part of the SRI research team at Natixis Asset Management where she was the lead analyst for the energy and health care sectors. She started her career as an ESG research analyst with Innovest in Paris in 2004 and then moved to Toronto where she was the sector leader for the healthcare industry and the project manager for the first Access to Medicines Index.
Between 2018 and 2020, Véronique served as one of the members of the EU Commission's Technical Expert Group on Sustainable Finance.
Véronique holds a master's degree in International Affairs from Bordeaux School of Management.

Related Content
Our Leadership
Our senior leadership team is comprised of highly experienced executives from diverse backgrounds.
Learn More
Research & Insights
Backed by transparent data and more than 50 years of market intelligence.
Explore
Aligning with the Paris Agreement: An Index Approach
Investors are under increasing pressure to align investment strategies with the decarbonization pathways needed to limit the global temperature increase to 1.5oC as targeted by the Paris Agreement.
Read the Blog