Bond-Market Contagion Signals from the Russia-Ukraine War
Bond-Market Contagion Signals from the Russia-Ukraine War
Following up on our earlier research on contagion indicators, we looked at how the liquidity of corporate bonds from Eastern European countries (the Czech Republic, Hungary, Poland, Slovakia and the Baltic states) has changed since the start of the Russia-Ukraine war.
We found that broker-dealers had a difficult time pricing these assets, as indicated by substantially increased quoted-price uncertainty. Bid-offer spreads in these countries have also increased — some by up to 100% — indicating that broker-dealers wanted to be compensated for holding these bonds in their inventory.
We note, however, that liquidity has not dried up completely. Neither the number of bonds quoted nor the average number of dealers quoting these bonds has decreased significantly.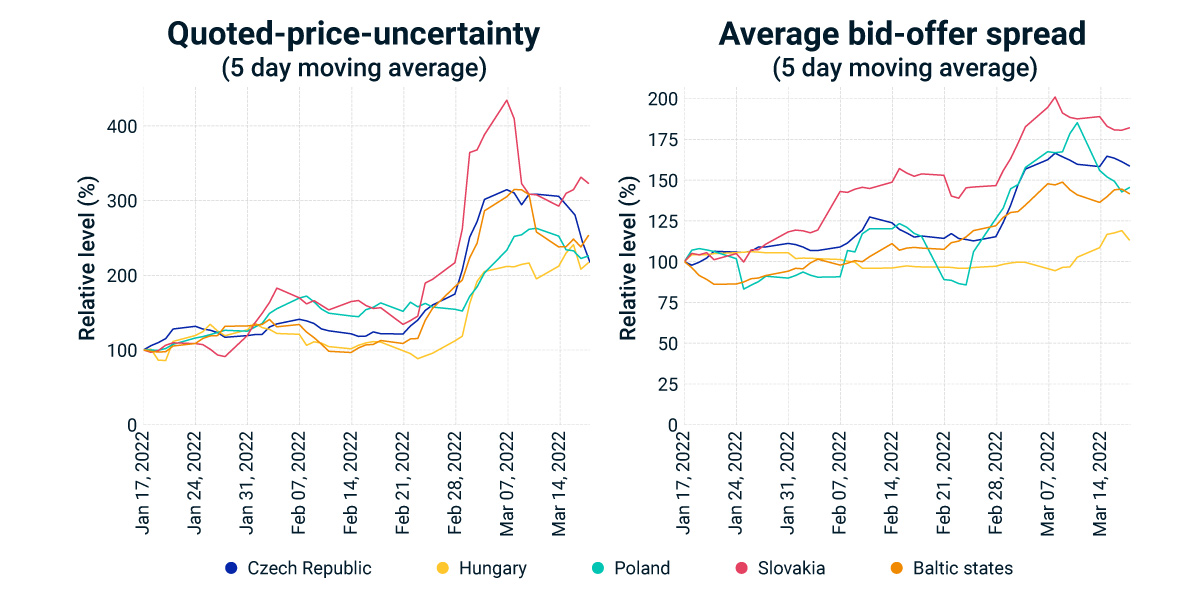 Source: IHS Markit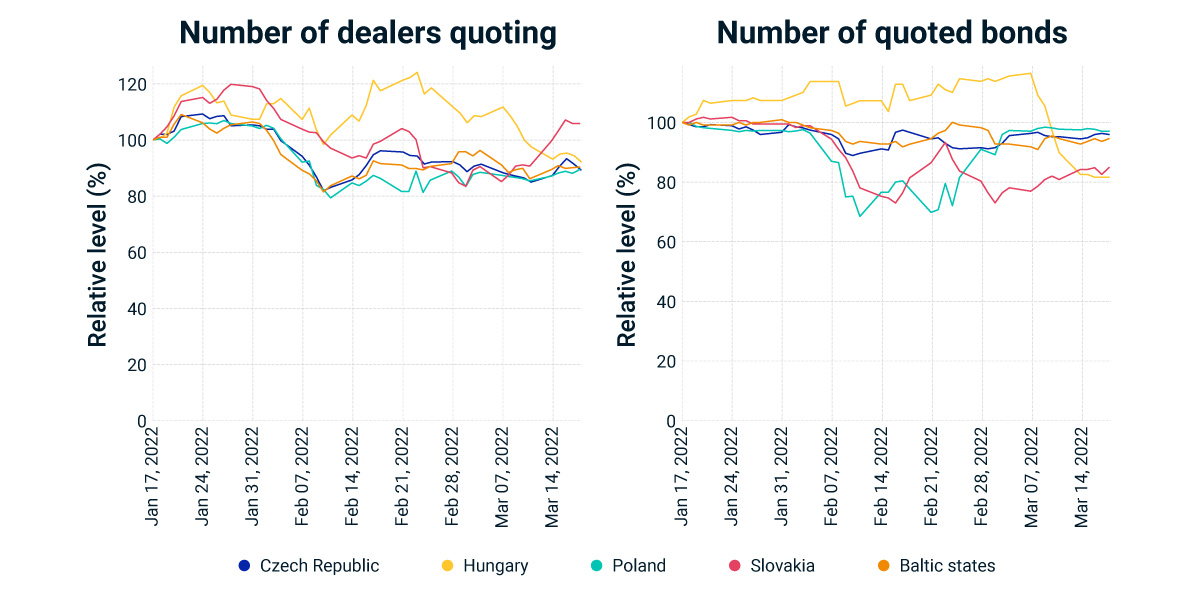 Source: IHS Markit

Related Content
Research and Insights
Our investing insights explore the topics that matter most, whether on climate and ESG, current market trends or global investing and risk management across asset classes.
Explore More