Signs of Contagion from the Russia-Ukraine War
Signs of Contagion from the Russia-Ukraine War
Signs of Contagion from the Russia-Ukraine War
Have the severe losses in the Ukrainian and Russian markets spread to other parts of the region, or beyond?
We looked at the spreads of Eastern European countries' sovereign-bond credit-default swaps (CDS) and found that the cost of protection increased from prewar levels in every case, through March 10, indicating elevated expectations of default. We saw the greatest spread increases (around 40 basis points) in Poland, Hungary, Romania and Serbia. These four countries either have strong economic ties to Russia or are geographically close to the conflict.
Signs of contagion were also apparent in the foreign-exchange market, where regional currencies depreciated compared to the U.S. dollar. Regional emerging-market currencies — the Polish zloty, the Hungarian forint and the Czech koruna — performed the worst, but even the euro has been affected.
What about equities?
Equity investors seem to have rushed to decrease their exposure to these markets as well. The performance of the MSCI EM Eastern Europe ex Russia Index — versus the broader MSCI ACWI, Europe and Emerging Markets Indexes — points to a regional sell-off over the past few weeks. For a hypothetical portfolio based on the Eastern Europe index, we also observed significantly higher transaction costs than for the broad-market indexes. That could be another sign the market turmoil has spread beyond the countries at war.
Contagion Indicators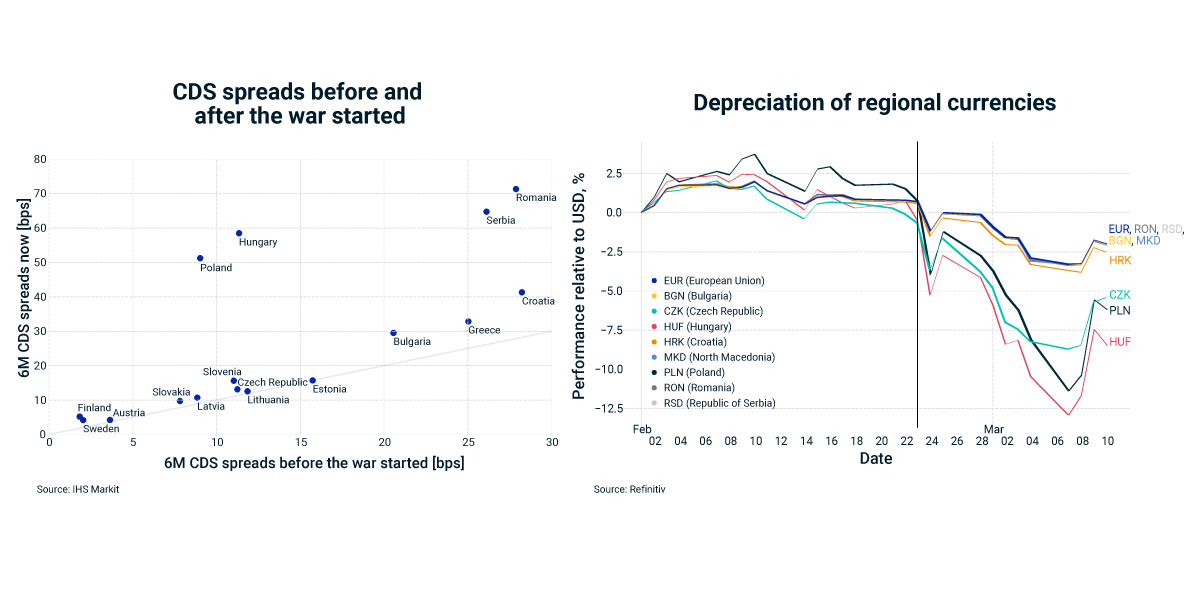 Equity-Market Reaction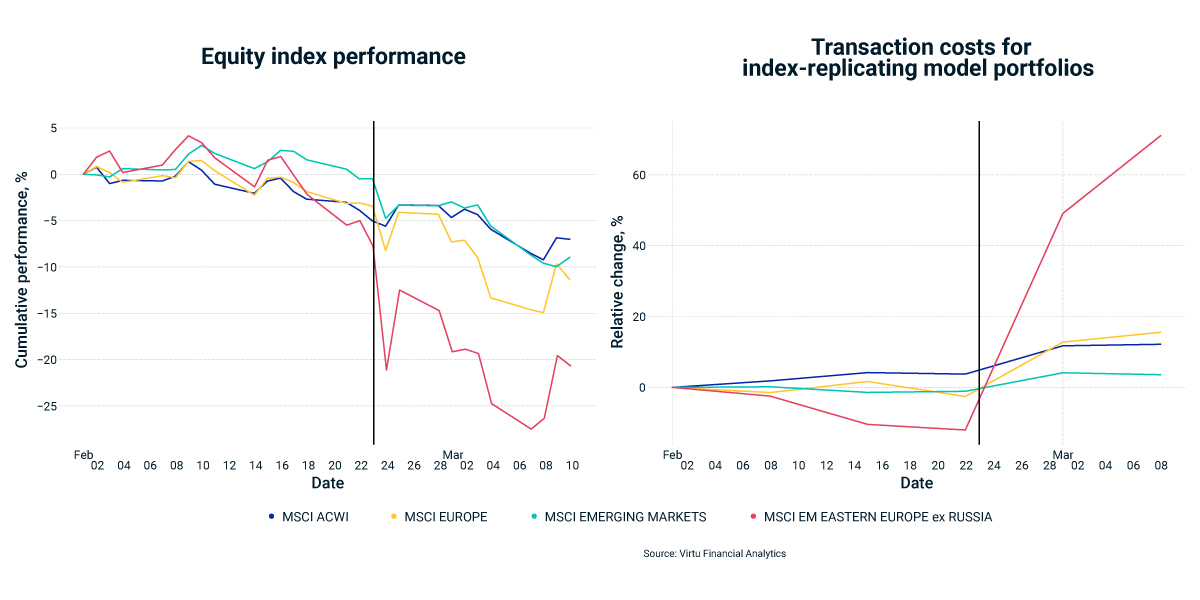 Related Content
Research and Insights
Our investing insights explore the topics that matter most, whether on climate and ESG, current market trends or global investing and risk management across asset classes.
Explore More
Signs of Contagion from the Russia-Ukraine War related content