Deal Activity for Global Commercial Property Dropped
Deal Activity for Global Commercial Property Dropped
Higher financing costs driven by rapid rises in interest rates and concerns over economic growth constrained global acquisitions of commercial property in the third quarter. Compared with the same period a year ago, deal activity fell by 30% to USD 236.2 billion.
The outlook for global property investing has deteriorated throughout 2022, but the lag between macro events and the direct property market means the impact of these changes has only more recently started to feed through.
Double-digit declines
In the Americas, deal volume dropped by 21% in the third quarter. In Europe, the Middle East and Africa (EMEA), the decline was 44%; and in the Asia-Pacific region, activity fell by 38%. (For comparisons across regions, we aggregate transactions of income-producing properties priced USD 10 million and greater.)
Nine of the 10 most active investment markets in the world during the third quarter were U.S. cities, with Los Angeles at the top of the ranking. London was ranked ninth.
How deal activity in commercial property changed globally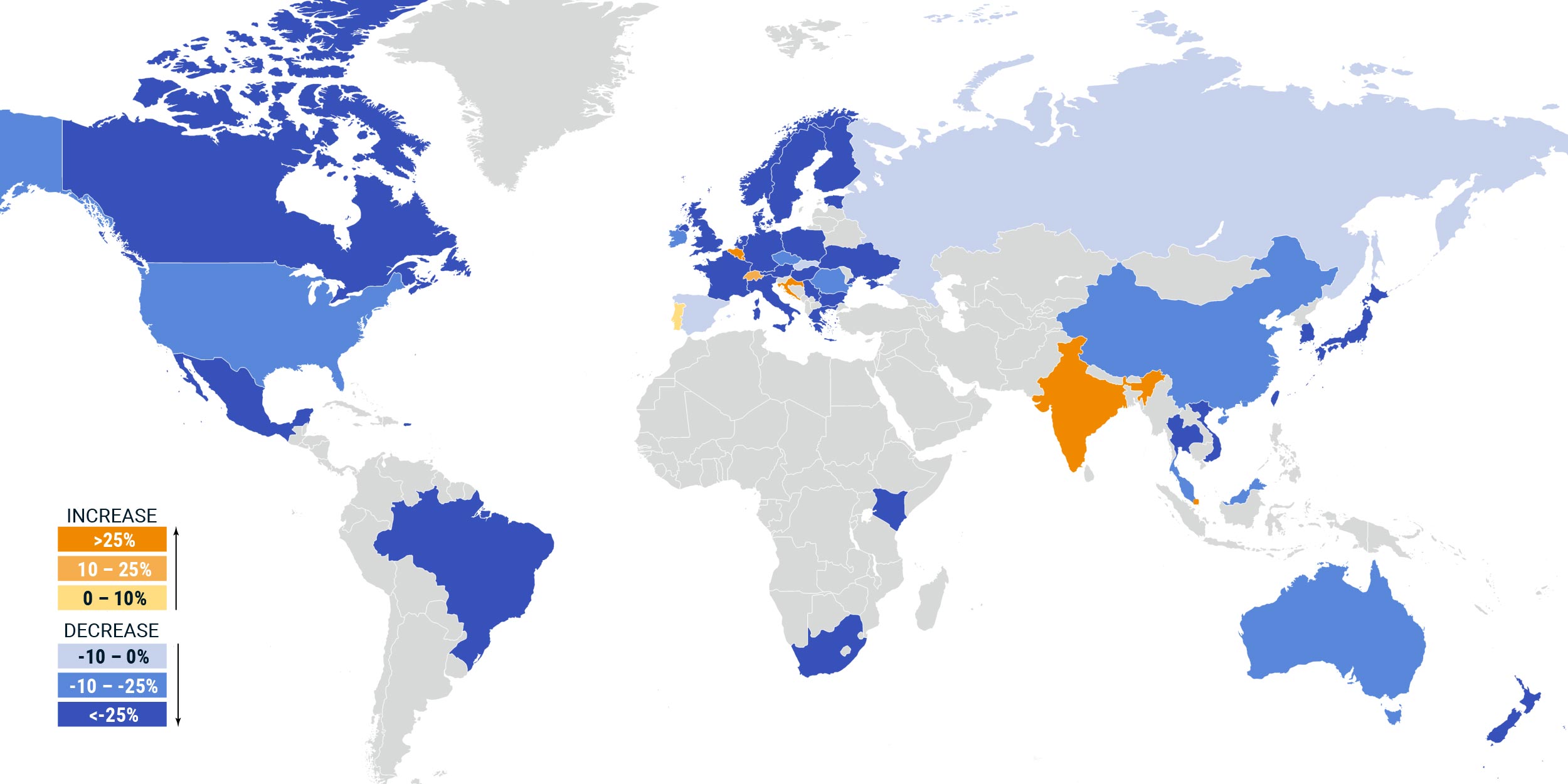 Change in deal activity in Q3 2022 versus Q3 2021; deals priced USD 10 million and greater; income-producing properties only.