Global Property Returns Ebbed with Currency a Consideration
Global Property Returns Ebbed with Currency a Consideration
Global real estate returns decelerated to 2.9% quarter-on-quarter in local-currency terms in the three months ended June 2022 amid rising inflation and interest rates in most key markets. This was the second consecutive period of slowing returns after the MSCI Global Quarterly Property Index reached a record-high quarterly return of 5.0% at the end of 2021.
The index's all-asset quarterly total return comprised capital growth of 2.0%, which has halved since Q4 2021, and income return of 0.9%. The slowdown in returns was reported across property types and geographies as 44 of the index's 57 country-and-sector combinations registered deceleration in capital growth quarter-on-quarter.
For cross-border investors, foreign-exchange movements were an additional factor to consider as the major currencies all experienced sharp shifts in the year through June. The euro recently receded to parity versus the U.S. dollar while the pound and yen both fell to multi-decade lows. Consequently, the index's quarterly, local-currency return of 2.9% translated into a 10.7% gain for yen-denominated investors while those investing in U.S. dollars recorded a 1.1% decline.
Total returns slipped again in the second quarter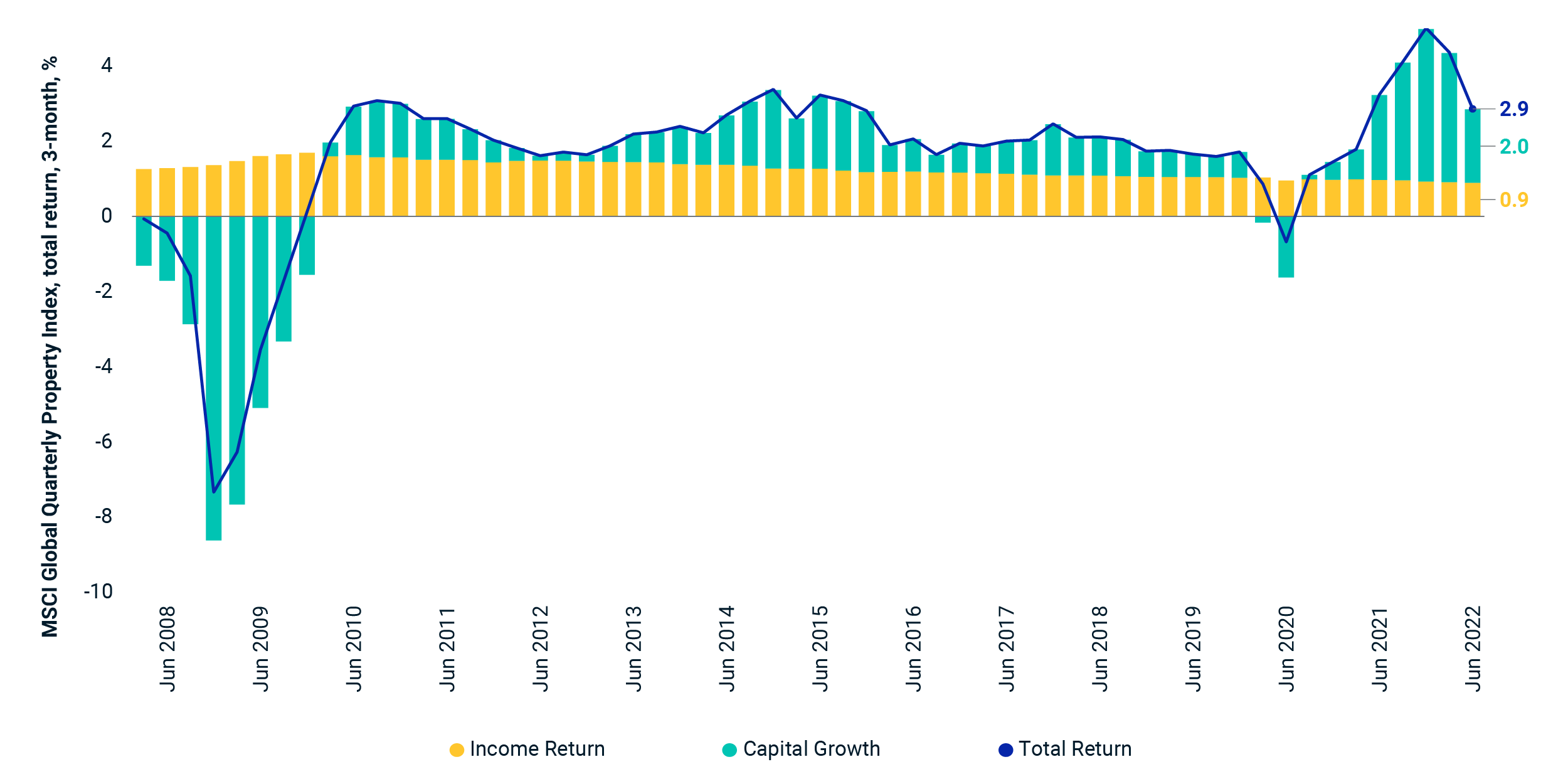 The strength of the dollar was a consideration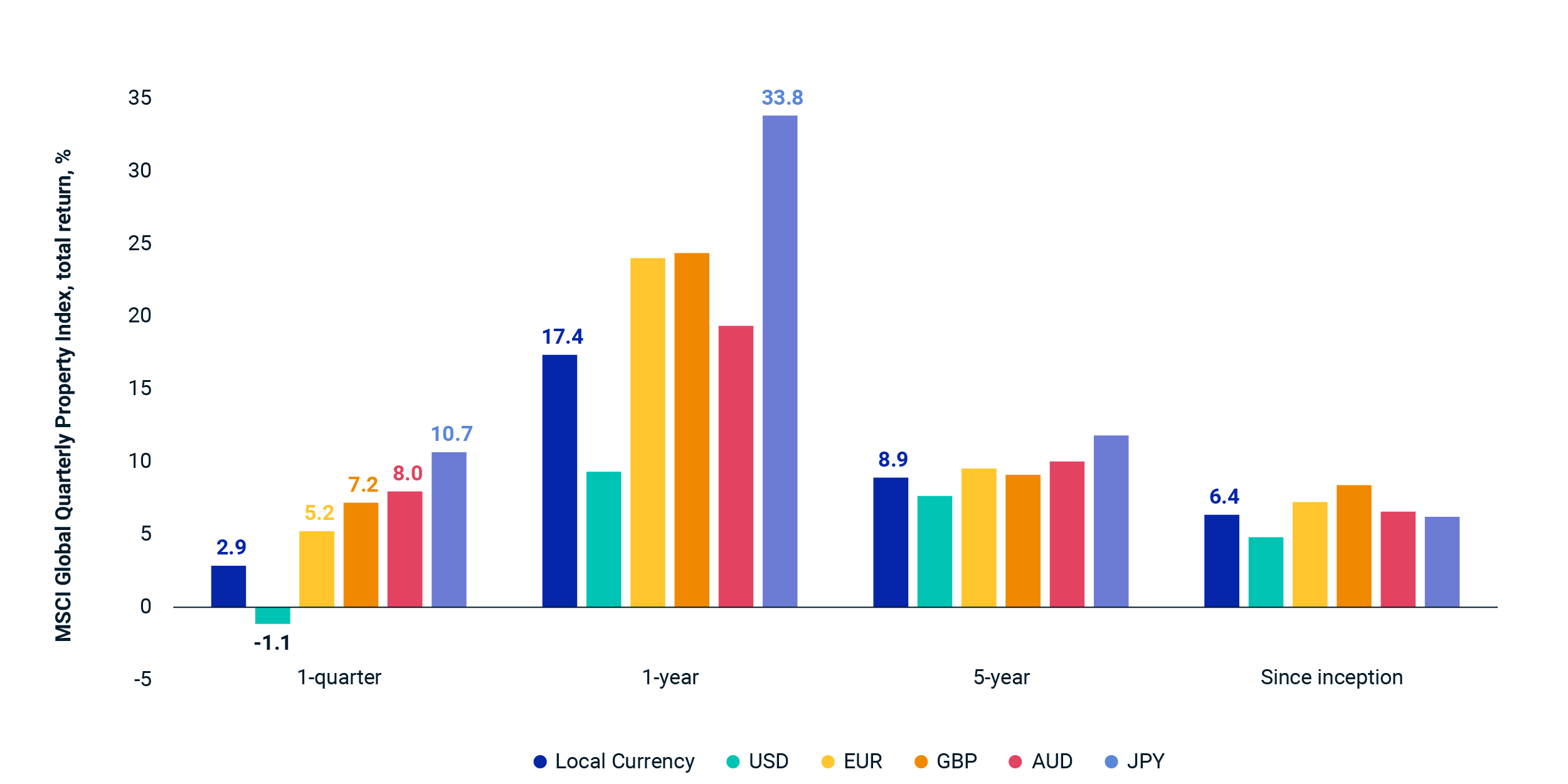 MSCI Global Quarterly Property Index quarterly returns start March 2008. Returns for 5-year and since inception are annualized. Data to Q2 2022.