Global Real Estate Returns at a Turning Point?
July 12, 2022
Global real estate returns accelerated to 17.8% on a 12-month rolling basis in the first quarter of 2022 despite the growing headwinds of geopolitical tensions and associated rising inflation and interest rates, the debut results of the MSCI Global Quarterly Property Index show.1
The three-month return was 4.4%, which, while still strong in a historical context, constituted a deceleration from the record high 5.0% return seen in Q4 2021. Strong returns at the end of last year were the culmination of positive momentum that had built through 2021 as markets bounced back from COVID-19 weakness.
Only Central and Eastern Europe, the Nordic region, Ireland and Germany posted higher returns in Q1 2022 than in Q4 2021. Other regions contributing to the index registered weaker three-month returns than previously. Some of the countries with the most marked slowdowns had particularly strong ends to 2021.
One data point does not make a trend. However, in the context of broader weakness in economic and market sentiment, slowing three-month returns at the global aggregate level and across many individual markets could indicate that the recent run of stellar global real estate performance is starting to fizzle out.
Returns accelerated over 12 months but slowed on a three-month basis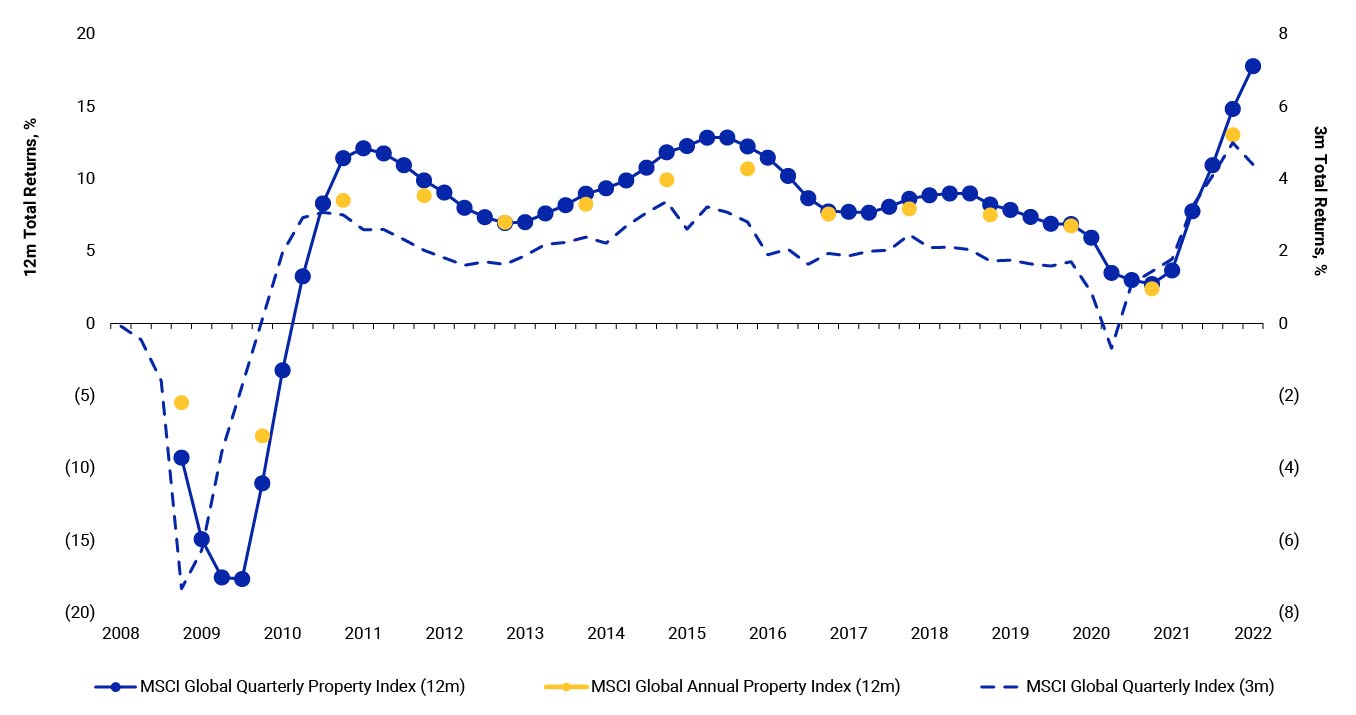 CEE includes Bulgaria, Czech Republic, Hungary, Poland, Romania and Slovakia. Display sequence of markets is by the difference between Q4 2021 and Q1 2022 returns.
Most but not all individual markets posted decelerating quarterly returns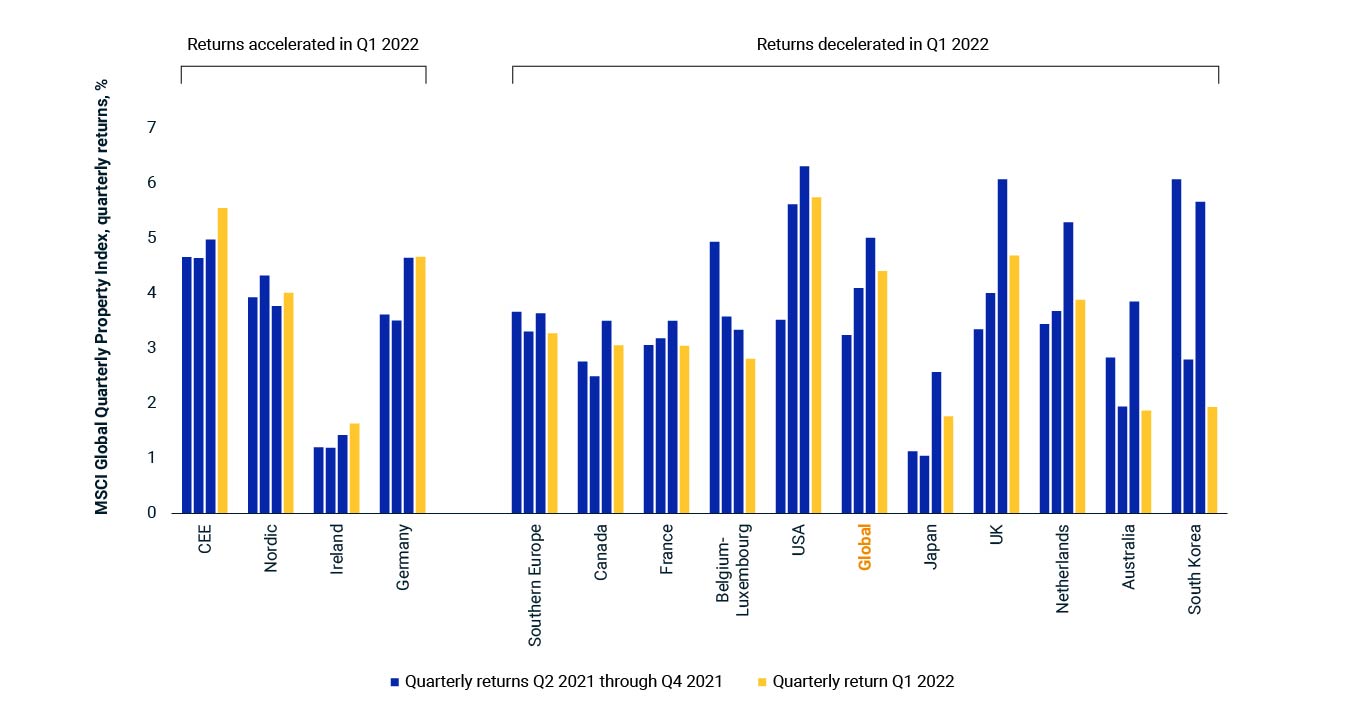 1The MSCI Global Quarterly Property Index, which starts 2007, provides a more-frequent indicator of global and national property performance by tracking only properties that are valued on a quarterly basis, but with a reduced sample of eligible properties versus the MSCI Global Annual Property Index.
Global Real Estate Returns at a Turning Point? - related content cards