Market Uncertainty Has Favored Low-Volatility Indexes
Market Uncertainty Has Favored Low-Volatility Indexes
The global market rally that began in April 2020 came to a halt with a sell-off that started at the end of last year and increased in intensity this February with the invasion of Ukraine — leading to a maximum drawdown of 13.6% for the MSCI USA Index. For investors, this has brought greater attention to historically low-risk equity strategies.
It was a strategy that paid off. The MSCI USA Minimum Volatility Index, which is designed to reduce overall index-level risk, provided downside protection and outperformed the broad-market MSCI USA Index, by 3.2% since the market downtrend began (October 2021 to March 2022). In addition to the poor performance of the beta factor, which is expected in falling markets, this period was also characterized by extreme underperformance of the residual-volatility factor and the outperformance of value factors such as earnings yield and long-term reversal.
What drove performance during the drawdown?
The MSCI Minimum Volatility Index derived 2.9% of its active returns from its exposure to beta and residual volatility over this period. The contributions from other style factors, as well as country and industry factors, remained relatively low, due to constraints the index applies on these exposures.
Over a longer horizon (Nov. 30, 2001, to March 31, 2022) the defensive nature of the index resulted in smaller losses during down markets. Additionally, despite its defensive qualities, the index also captured a significant portion of market upside. This has meant long-term outperformance through market cycles across regions.
MSCI Minimum Volatility Index's Relative Performance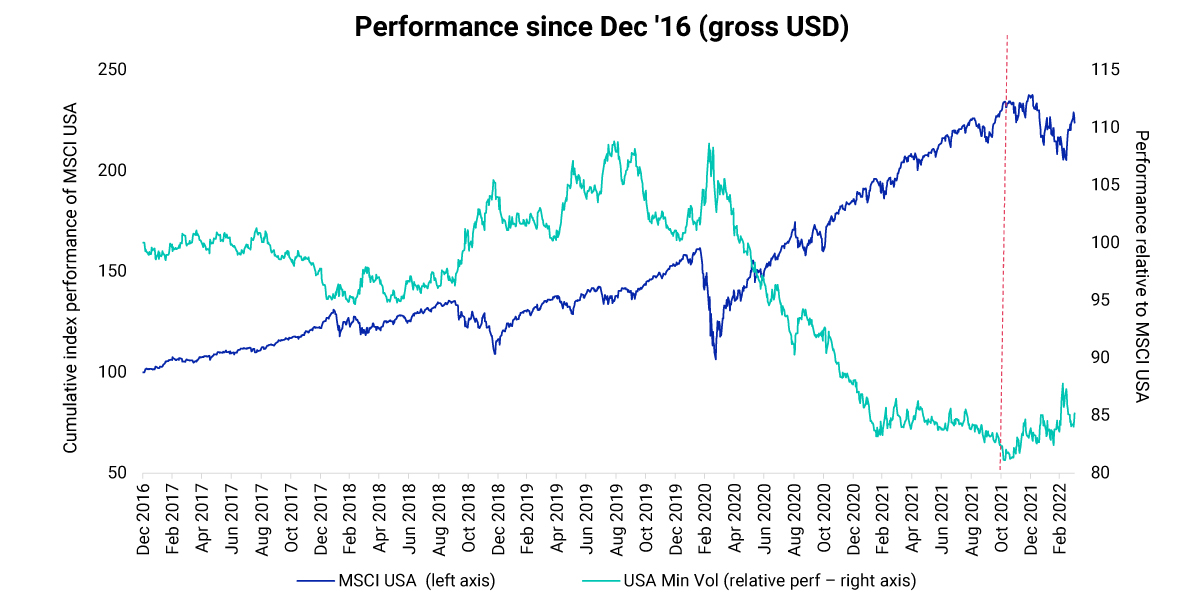 Index performance attribution for October 2021 to March 2022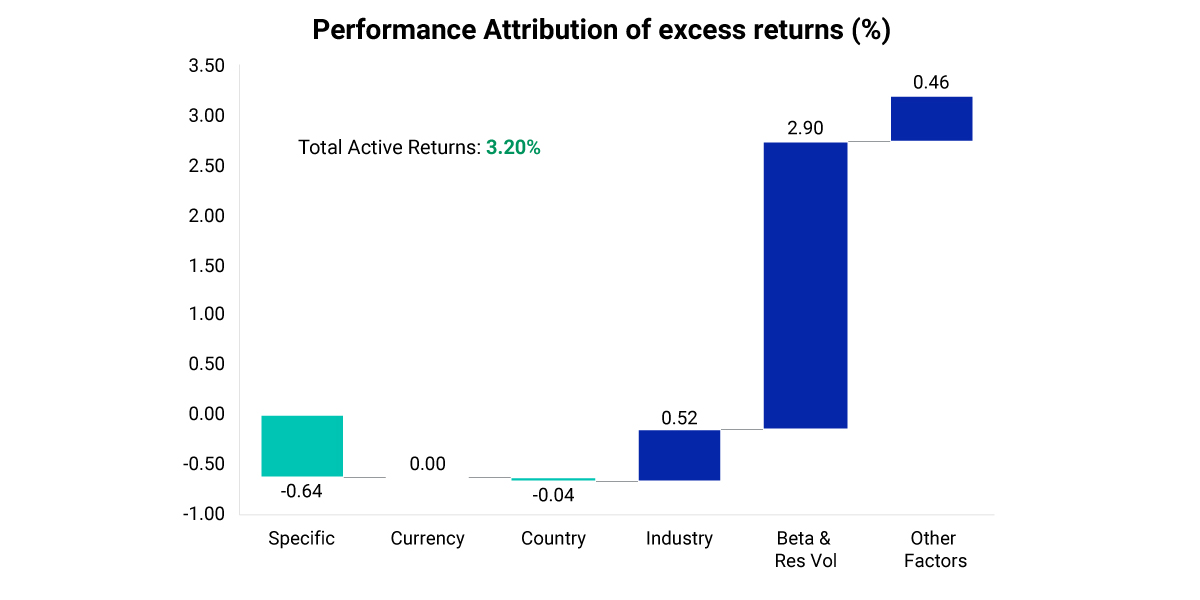 Long-term index upside- and downside-capture ratios