Momentum's Tryst with Tech
Momentum's Tryst with Tech
The frenzy around artificial intelligence (AI) this year led investors back to many of the growth-oriented tech stocks they sold in 2022 amid high inflation and restrictive monetary policy. This, in turn, has propelled the performance of these stocks. Recent 13F filings by hedge funds reveal sizable positions in AI-focused companies such as Microsoft Corp. and Nvidia Corp.1
The MSCI USA Momentum Index will reflect this shift
As part of MSCI's May 2023 index review (which will be effective June 1), the MSCI USA Momentum Index will on average rebalance out of value and into many growth stocks, including some firms with an AI presence. The weight of companies in the index that overlap with those in the MSCI ACWI IMI Robotics and AI Index will increase from 4% to 30% as a result of the rebalancing. The MSCI USA Momentum Index will shed recently fallen energy and health-care stocks and add software, semiconductor and media companies. The turnabout is acute: Turnover will be 67% — greater than its long-term historical average — and the index will see 83 companies replaced out of 125. Additionally, the rebalance will drop large positions in UnitedHealth Group Inc. and Chevron Corp. and add Microsoft, Nvidia and Meta Platforms Inc. at 5% each.
The thematic footprint also reveals dramatic change. The MSCI USA Momentum Index will move away from societal and health-care themes, including aging society, while also shedding many digital-health and genomics firms. On the other hand, the index will gain exposure to tech-related themes such as internet innovation, digital economy and disruptive technology.
In short, the index will do what it is designed to do: rotate out of securities that have underperformed recently and into those with recent outperformance.
MSCI USA Momentum Index changing its sector stripes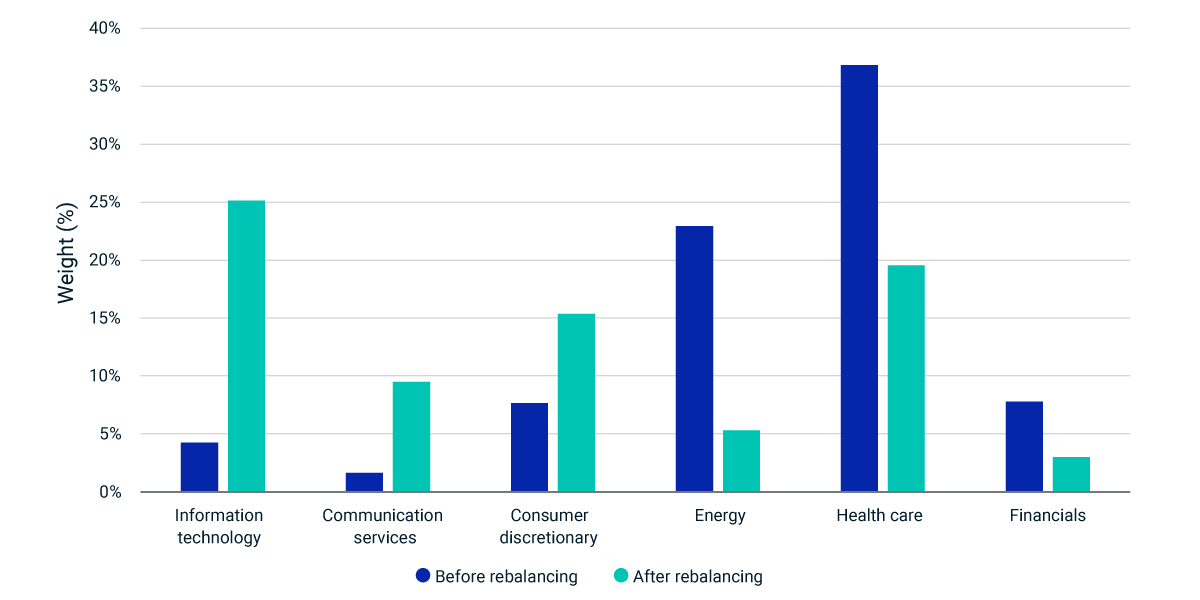 MSCI USA Momentum Index adding tech themes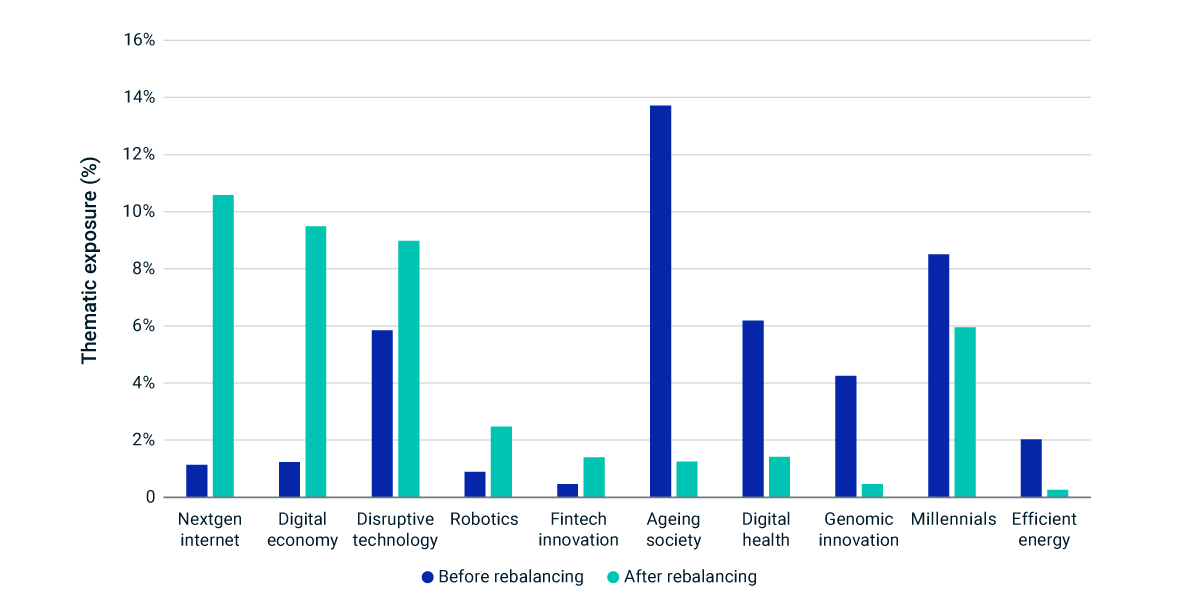 1
"Wall Street Breakfast: 13F Season." Seeking Alpha, May 16, 2023.