Real Estate Pricing Could Mask Climate-Change Risk
Real Estate Pricing Could Mask Climate-Change Risk
Real estate investors are increasingly aware of the risks posed by climate change, but they may not realize just how much the potential risks vary, even for a relatively homogeneous group of assets.
To illustrate this, we have taken a sample of 221 U.S. properties from the MSCI Real Capital Analytics database and estimated their potential exposure to climate-change risk using the MSCI Climate Value-at-Risk Model. All the assets in our sample are of a similar property type (garden apartments) and all were refinanced or sold in the first half of 2022 at similar cap rates (4.8% to 5%). Despite the similarity of the assets in terms of property type and pricing, the results show that climate change remains a potentially unpriced risk, with a wide distribution of climate value-at-risk scores.
The author would like to thank Wyatt Avery and Haley Crimmins for their contributions to this piece.
Distribution of sample climate value-at-risk scores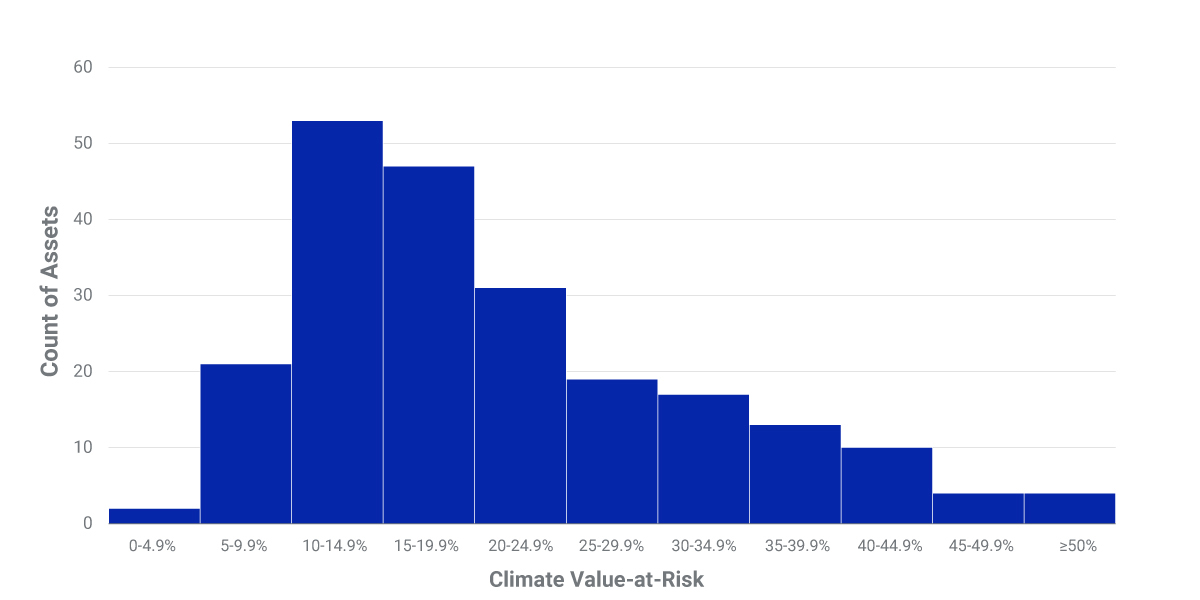 Sample properties' locations and climate value-at-risk scores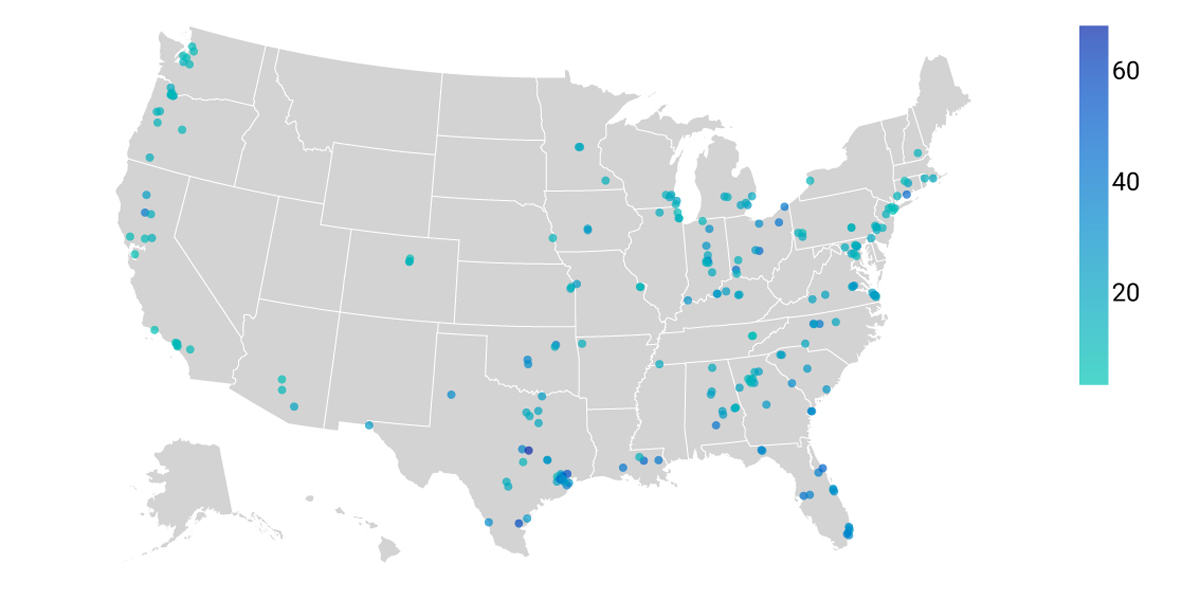 Related content

Net-Zero Alignment for Multi-Asset-Class Portfolios
Asset owners with net-zero pledges are committing to short- and medium-term carbon-footprint reduction targets for their portfolios.
Read the blog post
Real Estate Climate Solutions
We help real estate investors integrate climate, performance and risk analysis to build more sustainable portfolios.
Learn more
Measuring Climate Risk in Real Estate Portfolios
As a long-term asset class with fixed asset locations, private real estate may be especially vulnerable to both physical and transition risks from climate change.
Read the blog post