The Efficacy of ESG Momentum
The Efficacy of ESG Momentum
Prior MSCI research has shown that ESG momentum — a measure of year-over-year changes to a company's industry-adjusted ESG score — has been an impactful financial indicator, but it's important to reassess its validity in the current market environment. To do this, we divide the MSCI ACWI Index universe into quintiles based on ESG momentum score and review the historical performance. We found meaningful outperformance of the top-quintile for ESG momentum vs. the bottom quintile over the long term. And while the metric has dulled somewhat in recent months, the long-term value of the measurement was still quite apparent.
Style and substance
We then looked at the correlation of ESG momentum to traditional style factors, and found it was negatively correlated with almost all of them. This tells us that ESG momentum may have the potential to increase portfolio diversification and could be a useful financial indicator for portfolio construction.
Historical performance of ESG momentum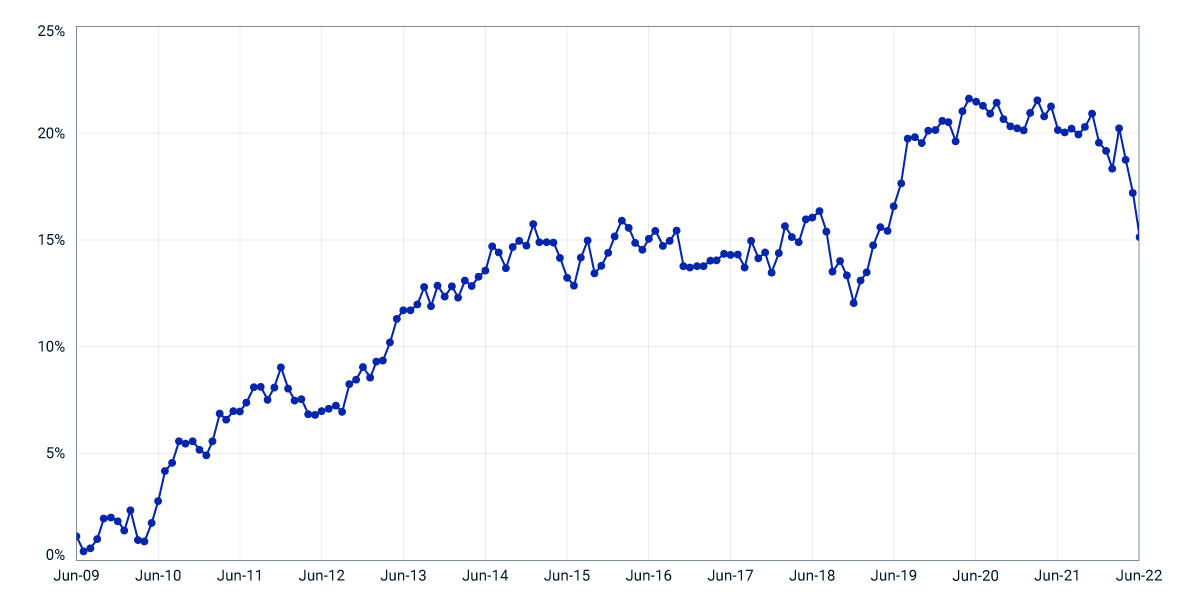 We segmented the MSCI ACWI Index into equally weighted quintiles by sorting ESG momentum from high to low rebalancing at each month and measuring cumulative-performance difference of the top ESG momentum quintile over the bottom ESG momentum quintile from June 2009 to June 2022. Performance is calculated on an equal-weighted monthly basis, long top quintile, short bottom quintile.
Correlation of ESG momentum to other style factors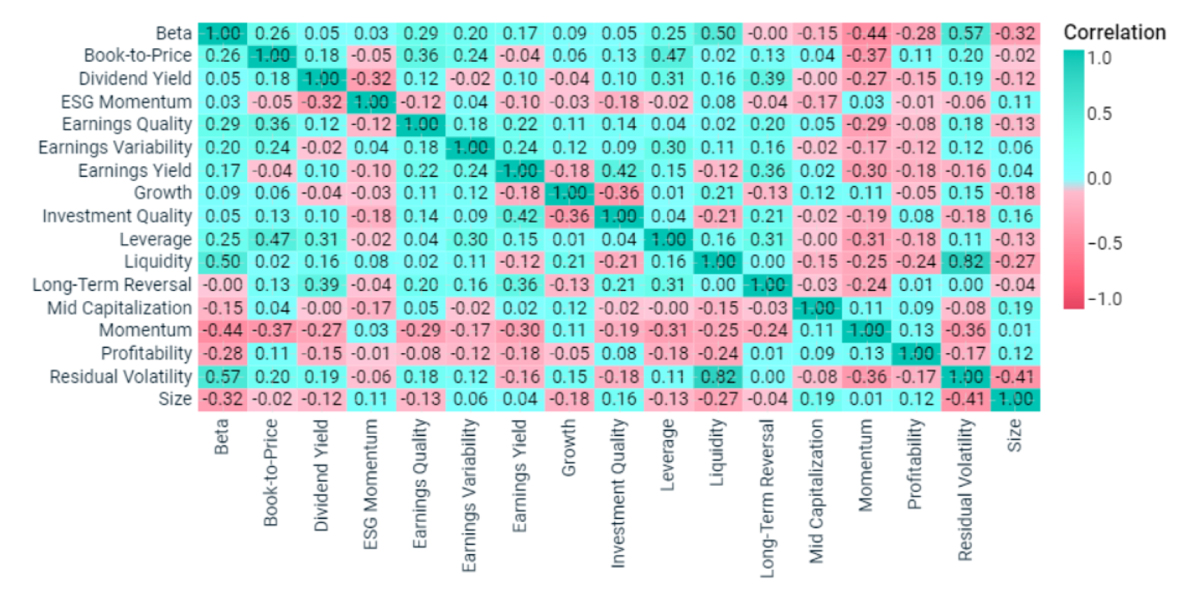 Data from June 2009 to June 2022. Factor data from MSCI's Barra Global Equity Model for Long-Term Investors. ESG data for stocks from the MSCI ESG Ratings.

Related Content
Markets in Focus: Half-Time – Keeping it Real and Defensive
Investors faced a challenging market environment in both equities and fixed income in the second quarter of 2022.
Read More
Value and Growth Investing as ESG and Climate Friendly
Many investors focus on integrating ESG and climate into their investment process through the attention given to long-term ESG risks and opportunities.
Read the Blog
Analyst Sentiment as a Factor Consideration
An analyst's equity opinion encompasses how a variety of different interrelated forces may impact the future performance of a company.
Explore More