Using Geospatial Analysis to Assess Biodiversity Risks in Asia-Pacific
Using Geospatial Analysis to Assess Biodiversity Risks in Asia-Pacific
We identified 127 companies in the MSCI AC Asia Investable Market Index1 that operate in an industry assessed on biodiversity-related key issues. This means these companies may be more likely to contribute directly to biodiversity loss and be more susceptible to biodiversity-loss risks.
We used the MSCI Biodiversity-Sensitive Areas Screening Metrics to identify which of the 3,500 physical assets in our database operated by these companies were within 1.5 kilometers of biodiversity-sensitive areas, denoted as healthy forests, intact biodiversity areas, prime areas for conservation or deforestation fronts. The sectors presented in the exhibits below are based on the Global Industry Classification Standard (GICS®).2
Investors focused on biodiversity may wish to consider such sector-level risks when assessing their portfolios.
Sectors with operations in biodiversity-sensitive areas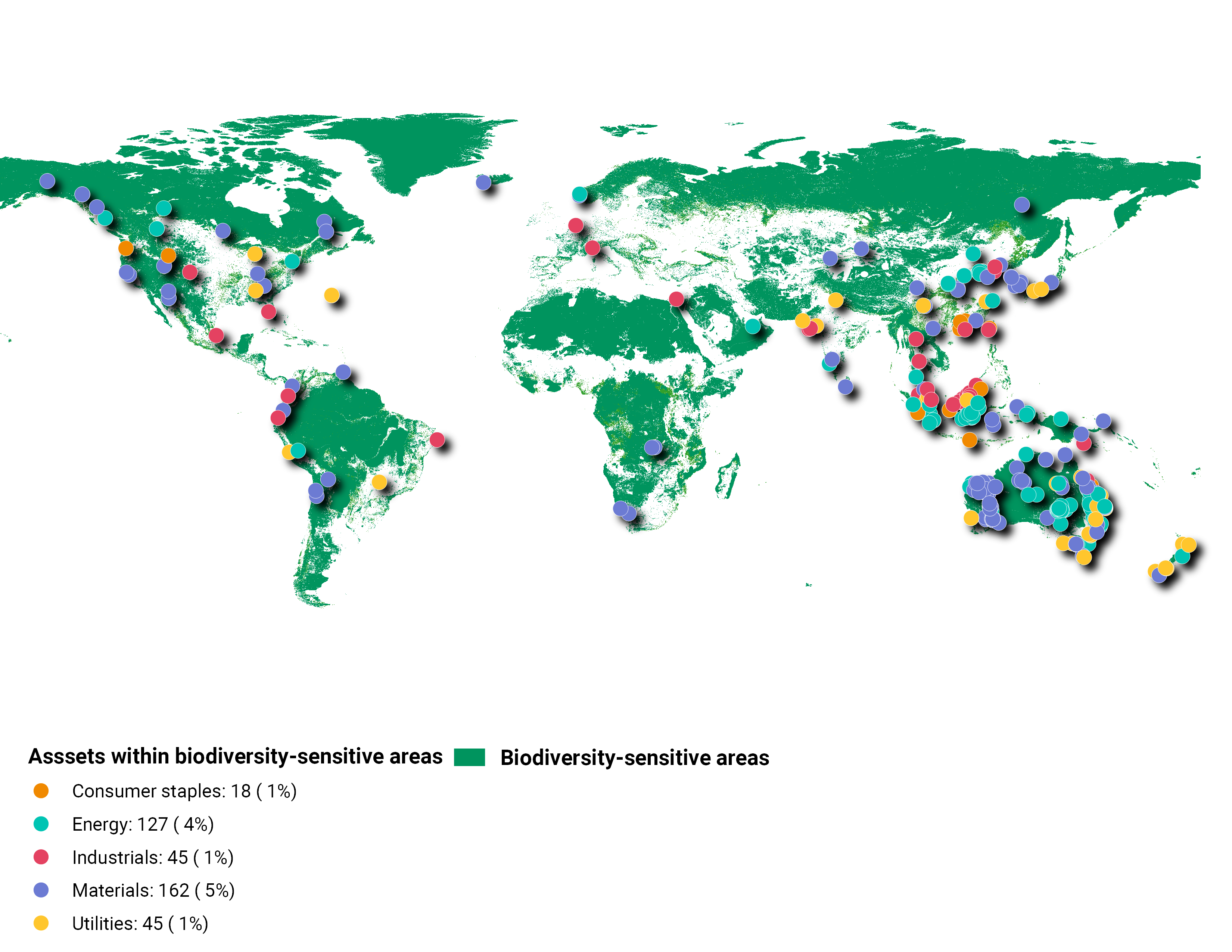 Source: GLOBIO, MSCI ESG Research
Assets in biodiversity-sensitive areas by sector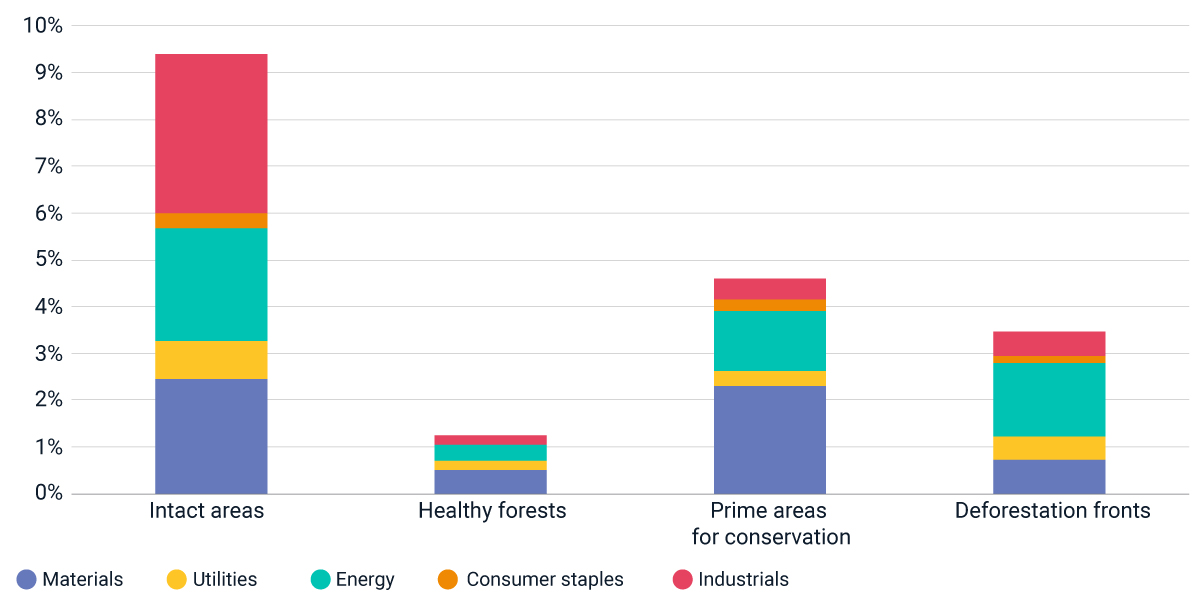 Data as of April 2023. Source: GLOBIO, MSCI ESG Research
1
The MSCI AC Asia Investable Market Index (IMI) captures large-, mid- and small-cap companies across three developed-market and eight emerging-market countries in Asia.
2
The Global Industry Classification Standard is an industry taxonomy developed by MSCI and S&P Global Market Intelligence. The constituents (n=4,170), belonging to the information-technology (n=569), financials (n=438), consumer-discretionary (n=544), industrials (n=713), materials (n=499), communication-services (n=193), health-care (n=367), consumer-staples (n=319), real estate (n=318), energy (n=91) and utilities (n=117) sectors of the MSCI AC Asia Pacific IMI, are as of April 2023.