MSCI Security Crowding Model
MSCI Security Crowding Model
Feb 4, 2022
The MSCI Security Crowding Model extends the framework of the MSCI Factor Crowding Model to individual securities. Our primary motivation was to identify crowded stocks, which we assumed would underperform, on average, and be more susceptible to crashes. If the model is working as intended, we also assume uncrowded stocks would outperform. This would be consistent with our factor-crowding research. Because any security-level characteristic could potentially be a factor, we evaluated our crowding score and components as factors.
MSCI Security Crowding Model framework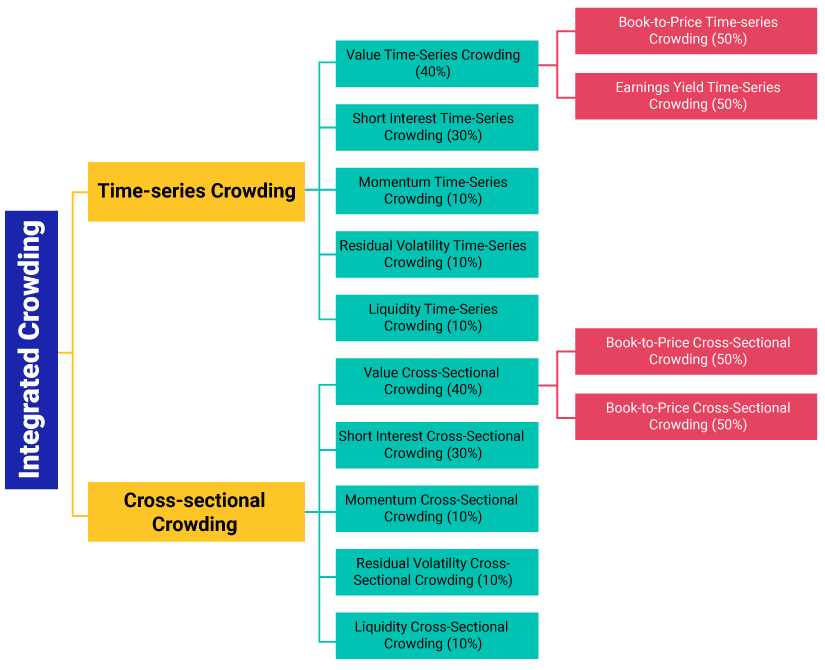 Download Report
Related Content
Tools and Insights for Hedge Funds
Helping to fortify the hunt for alpha while minimizing risk
Learn More
MSCI Integrated Factor Crowding Model
With the rise of factor investing, institutional investors increasingly have sought to understand whether their factor exposures are crowded.
Access Report
Are (Stock) Bubbles Rising?
We propose a model for quantifying the "bubbliness" or crowdedness of individual stocks and their peers. This measure can be aggregated to the portfolio level.
Read More