Christine Berg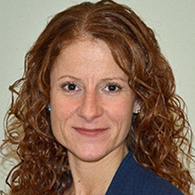 Christine Berg
Head of Client Coverage, Americas
As Head of Client Coverage, Americas, Christine is responsible for overseeing MSCI's sales in the region. Christine also leads the Index Client Coverage team in the Americas and is a member of MSCI's Executive Committee.
During her 14-year MSCI career, Christine has held various leadership and client management roles for the Americas within Index Client Coverage, developed our business and relationships with exchange-traded product providers, and was responsible for our Wealth Client Coverage strategy. Christine also served as one of the global heads of MSCI's Women's Leadership Forum since its inception in 2013.
Christine is currently on the U.S. board of Women in ETFs, and served as the U.S. Co-President for two years. Previously, she was the organization's co-head of Sponsorship and co-head of Finance and Operations.
Before joining MSCI in 2008, Christine worked for Thomson Reuters for 11 years, where she managed teams in analytical services and capital markets intelligence. These teams engaged with C-suite and investor relations officers of corporate issuers to help them better understand and manage their institutional shareholders.
In addition to being a CFA® charterholder since 2002, Christine holds a Bachelor of Science degree in Finance and an MBA in Finance from St. John's University.
Related Content - Christine Berg