The Global Industry Classification Standard (GICS®)
The Global Industry Classification Standard (GICS®)
Explore the GICS structure by clicking below on the Interactive tool:
What we offer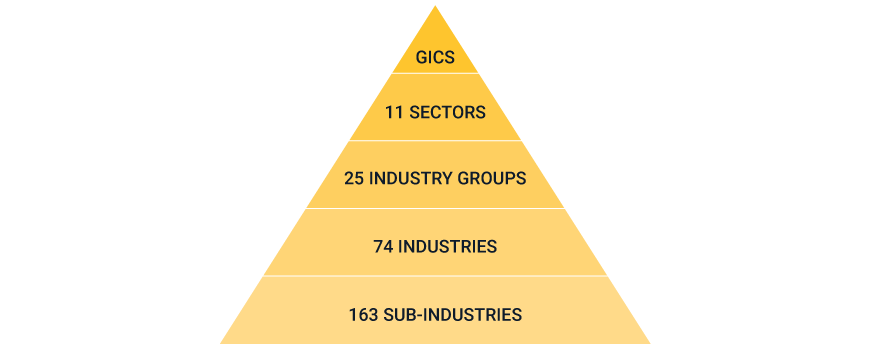 In 1999, MSCI and S&P Dow Jones Indices developed the Global Industry Classification Standard (GICS), seeking to offer an efficient investment tool to capture the breadth, depth and evolution of industry sectors.
GICS is a four-tiered, hierarchical industry classification system.
Companies are classified quantitatively and qualitatively. Each company is assigned a single GICS classification at the Sub-Industry level according to its principal business activity. MSCI and S&P Dow Jones Indices use revenues as a key factor in determining a firm's principal business activity.
Earnings and market perception, however, are also recognized as important and relevant information for classification purposes, and are taken into account during the annual review process.
Find out more about the GICS structure & sub-industry definitions.
Why we're a better choice
How our offering helps clients
GICS Annual Review and Consultations
Official Translations of GICS Structure Effective Oct 1, 2018
Historical GICS Structures