Remy Briand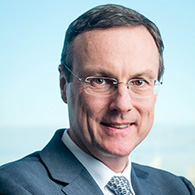 Remy Briand
Chief Product Officer and Head of Index
Remy Briand, as Chief Product Officer and Head of Index, is responsible for leading and driving MSCI's integrated product suite to meet the needs of clients looking for holistic solutions to tackle investment challenges, capitalize on opportunities and navigate industry change. He is also responsible for leading the vision and business strategy for MSCI's Index product line. Remy serves on the firm's Executive Committee. Previously, he was Head of Environmental, Social and Governance (ESG), where he oversaw MSCI's ESG offerings while concurrently managing MSCI ESG Research since the group's creation in 2010. Remy has been pivotal in the integration of ESG and Climate solutions across MSCI's offerings to support sustainable capital allocation decisions of investors around the world.
Remy served as MSCI's global Head of Research through 2017, where he led a team of 150 researchers designing indexes, analytics and risk models for institutional investors. Earlier, he was head of index research for 10 years, where he managed the expansion of the MSCI Global Indexes to cover 80 developed, emerging and frontier markets. He also initiated and led the development of MSCI's market-leading factor indexes.
Remy joined MSCI in 2001 from Credit Lyonnais Asset Management, where he was Equity Portfolio Manager and Head of Research. He began his career as a private equity analyst at Credit Lyonnais.
Over his 27-year career as an investor, researcher and business leader, Remy has gained unique insights on topics such as global investing, emerging markets, sustainable investment and financial innovation. He frequently shares his views at industry conferences and is often quoted in prominent news outlets.
Remy holds a Master of Science degree in Computer Sciences from INSA (Lyon) and an MBA from HEC (Paris).
Remy Briand Bio - Related