---
China's MSCI constituents must meet environmental, social and governance ratings within two years

South China Morning Post: Global equity indices compiler also warns it's not happy with current high level of trading suspensions.
---
MSCI chief: Why Asia will embrace ESG

Asian Investor: There are any number of reasons why the spread of environment, social and governance investing seems inevitable, argues Henry Fernandez, CEO of the index provider.

---
MSCI to add ESG Staff in Asia Revenue Pursuit

Asian Investor: In the first of a two-part series, MSCI chief Henry Fernandez says the index provider aims to boost its Asia headcount as part of an effort to expand lagging regional revenues.


---
Foreign Investors now more Realistic about M'sia

The Edge KL: One of the most defining events in ther next 10 or 20 years in the financial economy is the integration of China's capital markets into the global markets.
---
MSCI Inclusion: One Small Step for China A-shares

CNBC: Henry Fernandez, CEO of MSCI, says the decision to include China A-shares in the MSCI EM index was based on the success of the mainland's stock connect programs.
---
MSCI CEO: Investors Returning to Emerging Markets

Bloomberg Canada: Henry Fernandez, CEO of MSCI joins Bloomberg TV Canada's Lily Jamali to discuss interest in emerging market assets and changes on the horizon for the MSCI Emerging Market Index..
---
Japan's GPIF on the Hunt for More ESG Assets

Bloomberg: Henry Fernandez, chairman and chief executive officer at MSCI, discusses investing in socially responsible assets, the trends he's seeing, better corporate governance and dual class structures. He speaks on "Bloomberg Daybreak: Asia."
---
MSCI Increases China A-shares to Emerging Market Index

CNBC: CNBC's Bob Pisani talks to Sebastien Lieblich, MSCI global head of index management research, about increasing China mainland stocks in its indices.
---
China Shares to Make up 0.7% of MSCI Index

Bloomberg: China's domestic equities will join MSCI's benchmark indexes after three failed attempts, a landmark step in the nation's integration with the global financial system. MSCI Chairman and CEO Henry Fernandez weighs in on "Bloomberg Daybreak: Asia."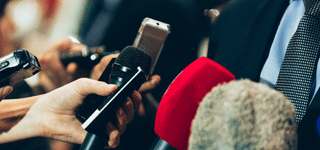 Email the PR Team
We can connect you to our experiences staff on a wide range of topics, incl. risk management portfolio construction, asset allocation, performance measurement, regulatory risk reporting, real estate and ESG investing.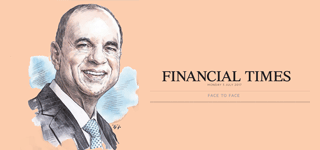 READ THE 3 JULY 2017 INTERVIEW WITH MSCI'S CEO IN THE FT
Henry Fernandez defends the inclusion of China A shares in MSCI's Emerging Markets Index.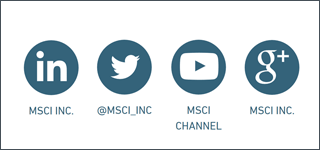 Social Media
Follow @MSCI_Inc on Twitter
Follow MSCI Inc on LinkedIn
Follow MSCIChannel on YouTube
Follow +MSCIINC on Google Plus