MSCI Named "Best Sell-Side Market Risk Product" for 2016
Award marks second honor this year for market leadership in financial analytics
MSCI has earned top honors among providers of market risk technology for its ability to help banks and other institutional investors make better-informed decisions about their trades.
The provider of portfolio and risk management tools for global investors has been named Best Sell-Side Market Risk Product of 2016, which recognizes products that provide stress testing, what-if analysis and other risk-related calculations in as close to real time as possible.
The award, which is bestowed annually by Waters Technology and Sell-Side Technology magazines, marks the second time in three months that MSCI has received an accolade for financial analytics.
In February, MSCI won Market Risk Product of the Year at the 2016 Risk Magazine Awards. The award recognized MSCI's LiquidityMetrics, which offers institutional investors a consistent view of liquidity risk in their portfolios across asset classes.
The latest award recognizes MSCI's RiskMetrics® RiskManager, an industry leader in providing deep, multi-asset class risk analytics. RiskManager provides clients with risk information across a broad range of instruments, including commodities, equities, fixed-income, FX, mortgages, and structured credit, using multiple Value-at-Risk (VaR) simulation methodologies, robust stress testing, sensitivity analysis and flexible instrument pricing models.
RiskManager features powerful risk diagnostic software that offers institutional investors easy-to-use portfolio analysis tools.
MSCI wins Buy-Side Market Risk Product Award from Risk Magazine
Risk Magazine acknowledges MSCI's innovation in integrated, multi-asset class risk analytics for the buy-side industry.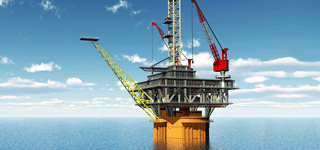 How do oil prices may impact your portfolio
Evaluate the impact of changes in the oil prices on your multi-asset class portfolios with three modelled scenarios.