Our latest research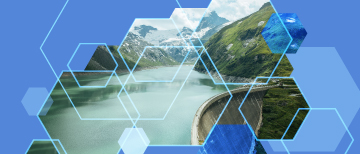 Engagement Is a Powerful Force in Climate Action
Sep 19, 2023
As the urgency of addressing climate change continues to grow, investor engagement could be key to holding companies accountable for their environmental impact and influencing corporate climate strategies and net-zero commitments.
MSCI ESG Research LLC. is a Registered Investment Adviser under the Investment Adviser Act of 1940. The most recent SEC Form ADV filing, including Form ADV Part 2A, is available on the U.S. SEC's website at www.adviserinfo.sec.gov.
MIFID2/MIFIR notice: MSCI ESG Research LLC does not distribute or act as an intermediary for financial instruments or structured deposits, nor does it deal on its own account, provide execution services for others or manage client accounts. No MSCI ESG Research product or service supports, promotes or is intended to support or promote any such activity. MSCI ESG Research is an independent provider of ESG data, reports and ratings based on published methodologies and available to clients on a subscription basis.
Foundations of ESG Investing
Foundations of ESG Investing
How ESG integration has affected benchmarks and index-based, factor and active portfolios.
ESG Fund Ratings
MSCI ESG Fund Ratings aim to measure the resilience of mutual funds and ETFs to long term risks and opportunities arising from environmental, social and governance (ESG) issues.
ESG Now
The latest ESG news and research, from climate change to corporate action, in this weekly podcast.