ESG Research
More and more institutional investors are integrating environmental, social and governance (ESG) factors into their investment processes. Our research is designed to help investors identify risks and opportunities, and focus in on key ESG performance drivers.

FEATURED Research papers and Blog Posts
---
Taking Stock: Share Buybacks and Shareholder Value
Research Paper: Contrary to concerns expressed by many observers, we found no compelling evidence of a negative impact from share buybacks on long-term value creation for investors overall. We did find, however, that share buybacks can impact long-term investment returns differently for active and passive investors.
---
CAN THE RIGHT BENCHMARK IMPROVE YOUR VISION?

Blog Post: As interest in ESG investing continues to grow, so does the number of actively managed strategies that integrate environmental, social and governance considerations into their investment processes. However, institutional investors and managers have been benchmarking many of these ESG-tilted strategies against standard market-cap-weighted indexes. While these indexes provide a broad basis for evaluating performance, they lack the ability to provide the insights that might be gained from ESG-focused benchmarks. Such indexes may help improve investors' vision and understanding of managers with high ESG scores.
---
"G" is just one part of the ESG story

Blog Post: When it comes to ESG (environmental, social and governance) investing, conventional wisdom holds that G is the only part that really matters, as a window into overall management quality and providing insights and value for investors. Our analysis suggests this has not been true; that the E and S aspects of ESG did help sort the truly outstanding firms from a group that already shares an array of robust financial traits.
---
Can China A share issuers adapt to ESG realities?

Blog Post: Now that China A shares have partially entered some mainstream MSCI indexes, institutional investors and other stakeholders are raising questions about Chinese constituents' ESG track records and potential risks from these new exposures in their portfolios.
---
Foundations of ESG Investing – Part 4

Research paper - How can ESG characteristics be integrated across factor-based and active equity allocations? In Part 4 of the Foundations of ESG Investing paper, we examine two approaches to applying ESG ratings to factor-based allocations. We then investigate the impact of ESG ratings and ESG momentum on nearly 1,200 actively managed global equity funds.
---
CANARIES IN THE DATA MINE: GDPR AND PRIVACY REGULATION

Blog Post: On Tuesday May 22, Facebook CEO Mark Zuckerberg apologized to EU-based Facebook users for the firm's failure to sufficiently combat "fake news." As the EU's data protection regulation, known as the General Data Protection Regulation (GDPR), kicks in on May 25, Facebook isn't alone in facing compliance challenges. A broad range of companies are expected to face the new regulation and its costs, with potential impacts to shareholders of those companies.
---
Foundations of ESG Investing: Part 2

Research Paper: Institutional investors are looking to integrate environmental, social and governance (ESG) criteria into their portfolios for a variety of reasons, ranging from ethical values to minimizing risk. But whatever the motivations, an ad hoc approach can lead to suboptimal results. Instead, a top-down approach can afford greater consistency throughout the entire portfolio.
---
Enhancing Economic Value with ESG

Research Paper: In this paper we apply an ESG filter to a highly selective universe of 100 companies that have already been screened for value creation as measured by ROIC, economic spread, margins and asset turnover ratio. We found that those with higher ESG Ratings had higher average ROIC and were valued at a premium compared to companies with lower ESG ratings.
MSCI ESG Research LLC. is a Registered Investment Adviser under the Investment Adviser Act of 1940. The most recent SEC Form ADV filing, including Form ADV Part 2A, is available on the U.S. SEC's website at www.adviserinfo.sec.gov.
MIFID2/MIFIR notice: MSCI ESG Research LLC does not distribute or act as an intermediary for financial instruments or structured deposits, nor does it deal on its own account, provide execution services for others or manage client accounts. No MSCI ESG Research product or service supports, promotes or is intended to support or promote any such activity. MSCI ESG Research is an independent provider of ESG data, reports and ratings based on published methodologies and available to clients on a subscription basis. We do not provide custom or one-off ratings or recommendations of securities or other financial instruments upon request.
ESG ADV 2A
ESG ADV 2B (brochure supplement)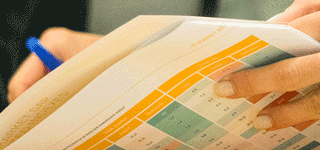 Foundations of ESG Investing
Part 1: How ESG Affects Equity Valuation, Risk and Performance.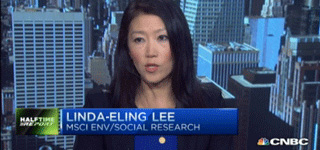 Energy, Utilities at Drought Risk
Linda-Eling Lee discusses on CNBC which industries are most at risk from a water shortage.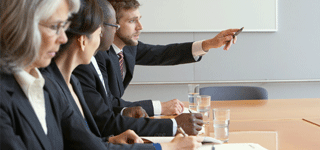 MSCI/Mercer ESG Breakfast Seminar Series
ESG 101: Connecting the dots on ESG and performance.
We invite you to join us for a breakfast seminar series, co-hosted by Mercer, where we will discuss the ESG trends to watch for 2018.