Factor Investing
Our research has identified factors that have historically earned a persistent premium over time. These factors can be can be represented by factor indexes representing value, quality, momentum, dividend yield, momentum and low size. With insights on more than 40 years of factor data, our work informs effective risk modelling and investment management practices.
Featured research papers and Blog posts
---
Factors in Focus: Risky start. Quality finish.

Blog Post - The latest edition of Factors in Focus highlights the continuing rotation among factors during the first quarter of 2019, including the outperformance of quality and momentum – and looks to the indications from our adaptive multi-factor framework heading into Q2.
---
FACTORS AND ESG: THE TRUTH BEHIND THREE MYTHS

Blog Post: Contrary to popular belief, factors and ESG can live together. There may be value in challenging misperceptions about factor investing and ESG that have developed over time.
---
WHAT MARKET VOLATILITY HAS MEANT FOR FACTORS

Blog Post - Last year's market volatility brought rapidly shifting factor rotation. In the face of continued volatility in 2019, we asked: how have factors performed during periods of low and high volatility? And have target exposures within factor indexes shifted with these regimes?
---
WHAT FED MONETARY POLICY HAS MEANT FOR FACTORS

Blog Post - With the U.S. Federal Reserve (the Fed) re-emphasizing their "we will be patient" stance at the January 2019 FOMC meeting, investors may be re-assessing their factor allocations. Our analysis looks at which factors have outperformed in different interest rate environments and the implications for asset allocation.
---
SHOULD WE BE SURPRISED BY EARNINGS SURPRISES?

Blog Post - Earnings season for Q4 2018 yielded some reports that were part of a long streak of surprises, generally in the same direction (consecutives beats or misses). We ask whether there is persistence to earnings surprises, what past surprises have told us about the likelihood of future surprises and how the market has responded.
---
What has affected minimum volatility index performance?

Blog Post - Market volatility and interest rates uncertainty was the story of 2018. How did minimum volatility indexes behave in environments dominated by these two opposing forces? We compare how the interest-rate environment and market and macro-economic conditions, respectively, have affected min. vol. performance. Which had the greater influence?
---
FACTORS IN FOCUS: NAVIGATING TURBULENT MARKETS
Blog Post - In this inaugural edition of Factors in Focus, we highlight the fast-moving rotation among factors during 2018 and look to the indications from our adaptive multi-factor framework as 2019 began.
---
BEATEN-DOWN BETA

Blog Post - Equity markets fell sharply to close out 2018. The MSCI USA Index fell 15% in the fourth quarter alone. The performance of one factor, beta, stood out, having its fifth worst quarter since 1974. What do these drawdowns reveal about investor behavior? Were they limited to the U.S.? And, what types of firms felt the largest impact?
---
THE MSCI MINIMUM VOLATILITY INDEXES: 10 YEARS ON

Research Paper - Do indexes live up to their backtests? We contrasted 10 years of live data for the MSCI Minimum Volatility Indexes with the previous 10 years of backtesting, investigating changes in the indexes' behavior before and after launch across different regions. We also answered some of the most common questions clients have asked.
Additional Insights and Research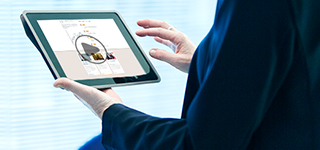 MSCI Factor Investing Webinar Series
We discuss the evolution of factor investing, look at markets in 2016 through the lens of factor investing and conclude with a deep dive into the developing area of dynamic factor allocation.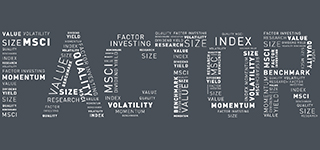 FLIGHT TO QUALITY
The quality factor has demonstrated long-term outperformance against the market, but it has not received the same attention as the value, size or momentum factors.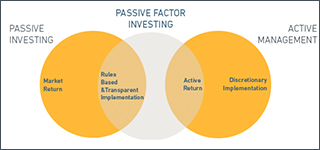 Finding Value: Understanding Factor Investing
The perennial appeal of value investing is based on the excellent long-term performance of global value stocks. Investors today use various approaches to identify the exposure of stocks with "value" characteristics that help explain risk and return.