Real Estate
Private real estate is a complex asset class: It is often characterized by opacity, illiquidity, heterogeneity and lumpiness. To better understand how real estate performs and its risks, one needs a deep understanding of the data. But detailed and consistent data is generally hard to come by. Plus, there is a complex cocktail of risk factors that plays out in an asset's cash flows. Investors need to understand real estate performance trends – and more importantly, their drivers – in a consistent manner across major global markets. MSCI Real Estate research and its unique market information and analysis are designed to power better investment decisions.

Source: MSCI
SEARCH FOR ARTICLES
FEATURED RESEARCH PAPERS AND Blog posts
---
The Right Tool: How Suitable Is Your Real Estate Benchmark?

Blog Post: Given the heterogeneity of the asset class and that strategies for investing in property vary widely, finding the right benchmark for different portfolios can be a major challenge. Investors may want to ask whether a broad-market or more focused peer-group benchmark is the right tool for the job.
---
Don't Confuse Capex And Asset-Value Growth

Blog Post: Measuring growth in real estate is not a simple matter. Many investors look at asset-value growth, which shows the simple change in property value. Capital growth is more complicated and reflects the capital expenditures needed to maintain and improve properties. The investor's challenge is to figure out which measure to use.
---
Global Property Investing, Brexit and Currency Risk

Blog Post: Investors who buy overseas real estate inevitably take on foreign-exchange exposure. Currency volatility sometimes escalates — often spurred by political events like the Brexit referendum — which can put currency risk in stark relief. The resulting forex-market dislocations may result in near-term losses for investors, but also create attractive investment opportunities.
---
2019 emerging real estate trends

Blog Post: For real estate investors, 2019 may be a year of adjusting to rapid changes arising from a variety of sources, including environmental, social and governance-related risks; geopolitical uncertainty; and disruptive technology. We discuss the five emerging real estate trends we view as most likely to impact our clients' investment decisions in the coming year.
---
Measuring real estate capital growth isn't rocket science, is it?
Blog Post: Adept real estate investors ensure they properly employ and interpret the metrics they rely on to make decisions. Yet, measuring capital growth in real estate portfolios can cause confusion, leading to important consequences. Using the MSCI UK Quarterly Property Index we illuminate important distinctions between capital growth and asset-value growth.
---
BENCHMARKING IN REAL ESTATE: BEYOND PERFORMANCE MEASUREMENT

Research Paper: At MSCI Real Estate we are seeing a greater demand from clients for benchmarking and the analytics to aid decision and communication right across the investment process, from allocation to execution. Our latest paper outlines the need for a coherent benchmarking framework to better understand the drivers of performance, irrespective of the portfolio's structure or investment objectives.
---
APPLES VS. ORANGES? CORE VS. OPPORTUNISTIC REAL ESTATE FUNDS

Blog Post: Real estate investors sometimes treat core and opportunistic funds differently, but comparing the two showed similar cyclical patterns. Are there further insights to gain by using relative market analysis for opportunistic strategies?
---
GLOBAL REAL ESTATE: TO HEDGE, OR NOT TO HEDGE

Blog Post: Real estate investors have historically had a strong home bias. However, the increasingly global nature of the asset class, combined with rising currency volatility, means deciding whether to hedge currency risk or not is becoming an important consideration.
Additional Insights and Research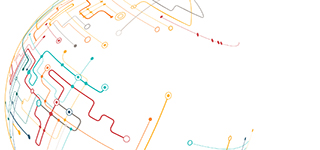 MSCI Global Intel
Read more about one of the most extensive private real estate databases in the world.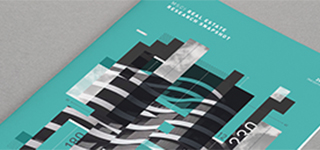 MSCI Real Estate Research Snapshot
The 2018 snapshot provides useful insights to inform your future real estate investment decisions.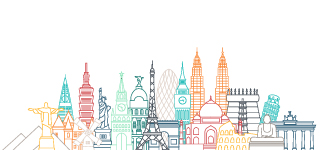 Real Estate Market Size 2017
Watch Jay McNamara discuss his key takeaways from the results of the annual update on the size of the professionally managed global real estate investment market.