Global Investing
Many institutional investors now view global equities as a single broad asset class, shifting away from the "home bias" historically found in their total stock portfolios. Our research discusses the effects of taking a "one world" approach that includes emerging markets and small-cap equities. It also explores the role of growing new markets such as China-A Shares and frontier markets.
---
Saudi Arabia inclusion and emerging markets

Blog Post: Saudi Arabia's inclusion in the MSCI Emerging Markets Index may provide expansion of the opportunity set and the country has previously demonstrated diversification benefits. These include the market's past dividend yield, its distinct sector composition, low sensitivity to other emerging markets and its previous natural currency hedge.
---
A new day for monetary policy?
Blog Post: In a podcast from MSCI, Andy Sparks discusses the dovish stance of the U.S. Federal Reserve and central banks around the world.
---
Watching beta in volatile equity markets
Blog Post - The MSCI World and MSCI Emerging Markets indexes rose 12% and 9%, respectively, from January to March 2019. This contrasts sharply to the 2018 year-end losses. What stood out among the fast-moving market backdrop was the importance of keeping an eye on beta and what happened when losses reversed.
---
Evaluating Emerging-Market Stocks through a Governance Lens

Blog: Emerging-market stocks generally are perceived to have lower governance standards than their developed-market counterparts. Less transparency is one factor behind this view. Some emerging-market companies may also disadvantage minority shareholders. How can active and index-based investors address these issues?
---
What would a "No deal" Brexit mean for markets?

Blog post - Rejection of the Brexit deal by the U.K. Parliament along with a potentially difficult exit from the EU could have significant ramifications. Our stress test analysis looks at what a "No deal" vote would mean in the U.K. and for equity markets around the globe.
---
Which factors mattered in China?

Blog post - Chinese equity prices have hardly been music to investors' ears in 2018. The MSCI China A Onshore IMI Index has declined more than 25% in local currency terms through Oct. 31, with a relatively narrow differentiation of returns. Were there factors in this market that outperformed?
---
China A shares: The journey continues

Blog post - China continues to open its capital markets to global investors and accessibility standards. If adopted, our recently launched consultation on increasing the weighting of China A shares in the MSCI Emerging Markets Index could boost China A shares' weight in the index to 3.4% by May 2020.
Additional Insights and Research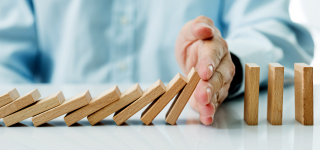 Are Argentina & Turkey the first dominoes to fall?
Argentina and Turkey have experienced sharp corrections in their currency and debt markets over the past couple of months, leading investors to worry about possible contagion to other EM countries. Are other emerging markets heading in the same direction?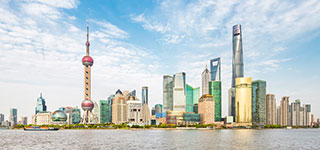 How low volatility factor has performed in China A shares
Since we added China A shares to the MSCI Emerging Markets Index, investors may be evaluating how different factors performed in this market. What has been the effect of China's relatively high market annualized volatility?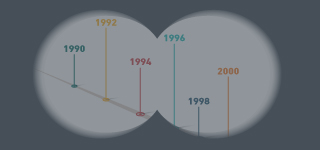 IS JAPAN'S "LOST DECADE" OVER?
The Japanese equity market's spectacular crash in the early 1990s is referred to as the "lost decade." Recently, this period has been extended to include the decade that followed. Is this now coming to an end?