Customized indexes for specific needs
With more than 40 years of benchmarking leadership, we have accumulated exceptional expertise in designing and calculating both traditional market cap weighted and alternatively-weighted equity indexes. Investors with unique index requirements can tap into the full scope of our experienced indexing capabilities and extensive data through our custom indexes. We currently calculate more than 7,000 custom indexes for more than 700 clients globally, drawing from our database of more than 22,000 securities across more than 75 countries. Our custom indexes apply the same index construction, maintenance discipline, data reliability, global service and support that institutional investors have come to expect from our core index offerings.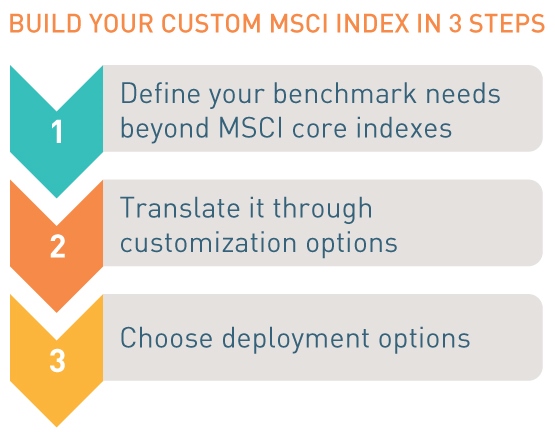 The MSCI custom index advantage
Broad Coverage: Customize any MSCI index to reflect specific benchmark or product requirements.
Rigorous Calculation: Investable, transparent and replicable indexes designed with the same rigorous calculation and maintenance methodology as applied to the MSCI Indexes.
Data Reliability: Well-established, reliable index production process – same as used for calculating all MSCI Indexes.
Global Support: Cross-functional custom indexes team of experts in Research, Index Production, IT and Product Management.

Applications
We offer a wide variety of flexible options for defining, calculating and disseminating custom indexes. Any MSCI Index may be used as a starting point. You can specify the customization criteria and we can implement, calculate and maintain the index based on your specifications.
You can use the MSCI Custom Indexes to:
Avoid benchmark misfit by using an index that more accurately reflects the investment strategy or constraints
Benchmark socially responsible investment strategies (environmental, political, social)
Carry out bespoke reporting, performance and risk analysis
Manage currency risk via custom hedged indexes
Outsource the calculation of specialized in-house indexes
Comply with regulatory guidelinesthrough the application of certain capping criteria
Construct and issue index-linked products to meet specific investment themes applying investability and liquidity criteria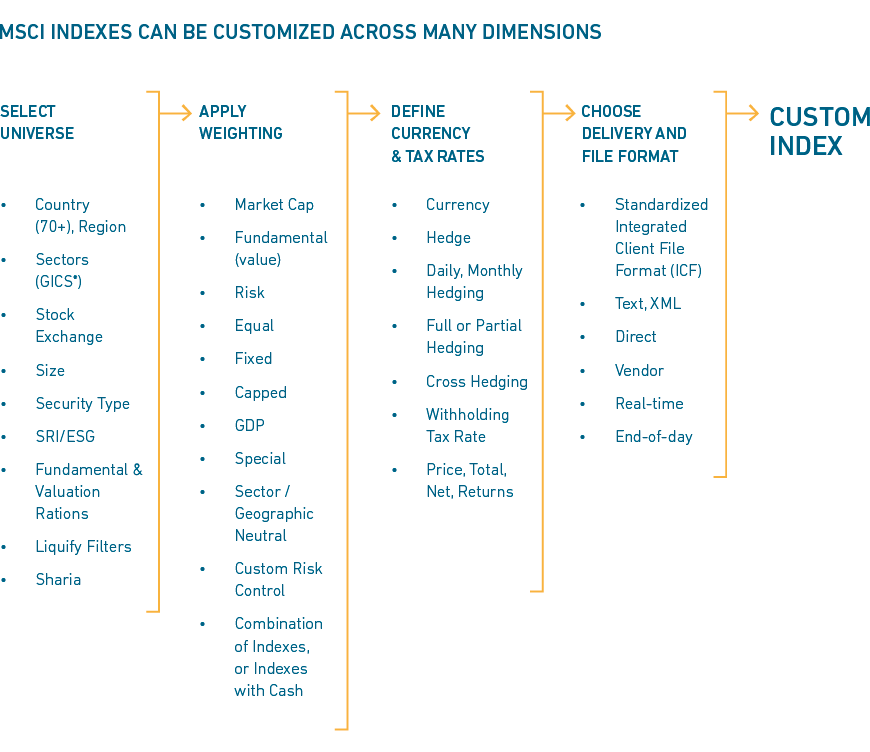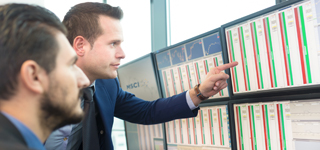 MSCI INDEX FUNDAMENTAL DATA MODULE
The Index Fundamental Data Module provides access to the fundamental data components that make up industry leading MSCI Indexes, including MSCI factor indexes in a transparent manner.