The Growing Importance of ESG Factors for Institutional Investors
Institutional investors are increasingly integrating environmental, social and governance (ESG) factors into their investment decision making processes. In particular, for those interested in achieving long term value creation, performance on ESG factors is viewed by some investors as one indication of management quality. Evidence of this shift toward ESG integration can be found in the number of asset owners and asset managers that are signatories to the UN Principles for Responsible Investment (PRI) – a set of principles that outline specific investor commitments to ESG integration. Now in its eleventh year, the PRI has garnered over 1770 signatories representing more than $68 trillion in assets under management, including many of the largest global asset owners and asset managers.
In addition to using ESG factors to inform their investment decisions, institutional investors are also using ESG research and data to inform engagement strategies, through analyst meetings with companies and through more formal shareholder engagement processes. For example, in the U.S. 2016 proxy season, investors filed more than 700 shareholder resolutions on environmental, social and governance key issues.2
Given these trends, it has become ever more important for publicly traded companies to understand the ESG factors that institutional investors are using to inform their investment decisions and engagement questions.
1 UN PRI
2 US SIF
About MSCI ESG Research
MSCI ESG Research provides in-depth research, ratings and analysis of the environmental, social and governance-related business practices of more than 6,000 publicly traded companies worldwide. Our research, data and indexes are used by institutional investors to integrate ESG factors into their investment processes and to create investment products. As of July 2015, equity ETF assets tracking MSCI ESG Indexes grew nearly 30% to $1.8 billion during 2015. ETFs tracking the MSCI Low Carbon Indexes accounted for nearly 84% of the total equity ETF assets of carbon-themed ETFs since their launch in September 2014, bringing low carbon ETF assets to more than $463.4 million as of the end of 2015.
The MSCI ESG Research team consists of over 250 ESG specialists worldwide, including more than 150 dedicated ESG analysts and researchers.
Learn more:
About MSCI ESG Indexes
MSCI's suite of over 700 equity and fixed income ESG indexes utilizes our award-winning ESG data and ratings on thousands of companies worldwide. Institutional investors interested in sustainable investing can use these industry-leading indexes to benchmark ESG investment performance, create index-based ESG investment products, and manage and report on compliance with ESG mandates.
To find out if your company is a member of one of our ESG Indexes or to request an MSCI ESG Index logo to use in company reporting, please contact us: esg_corporate_communications@msci.com.
Our ESG Corporate Communications Commitment
MSCI ESG Research is committed to robust and transparent engagement with all corporate issuers in our coverage universe. This commitment includes:
Establishment of a dedicated ESG Corporate Communications team
All issuers receive complimentary copies of their MSCI ESG Research company reports
All issuers are invited to participate in our company data review process
Timely responses to company inquiries and feedback
MSCI ESG Research Data Review Process
MSCI ESG Research invites all corporate issuers at least once per year to engage in a standardized data review process through which issuers may review the ESG data that we have collected on their company to produce various MSCI ESG Research reports, including the ESG Ratings report.

Quarterly Alert for Pending Update: all companies whose industry is scheduled for an update in the upcoming quarter are alerted and invited to provide MSCI ESG Research with data updates.
Industry Update Engagement Period: all companies are invited to engage with MSCI ESG Research while analysts are actively updating management assessments for the industry.
Data Review Report Available: a completed data review report (containing all relevant data collected by analysts) is sent to all companies after the industry update period ends, and companies are invited to review and engage with MSCI ESG Research at their convenience.
Post-Industry Update Engagement: all companies are invited to engage with MSCI ESG Research at any time during the year to update data.
Note: Please note that MSCI ESG Research provides ESG Ratings for over 6,000 companies and commits to updating all companies within a 12-month period. To meet this commitment, some companies may not be updated according to an industry schedule.
Resources
FAQs FOR CORPORATE ISSUERS
MSCI ESG Research has developed resources to house Frequently Asked Questions by corporate issuers on MSCI ESG Research, our processes, and methodology in general and a separate document specifically on governance research and finally. Please see below to view the resources.
MSCI ESG Ratings of China A Shares
MSCI ESG Research has initiated ESG Ratings of MSCI China A International Index constituents. This milestone in MSCI ESG Research's coverage expansion is designed to support institutional investors who may have exposure to China's equity market and seek to adhere to their ESG principles. The following resources addresses a number of the most frequently asked questions by corporate issuers and global investors with regard to the ESG Ratings characteristics of Chinese corporate entities.
Please see below for more resources for corporate issuers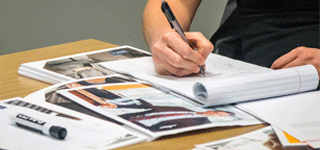 General FAQ for Corporate Issuers
Read the frequently asked questions by corporate issuers, on MSCI ESG Research's process and methodology in general.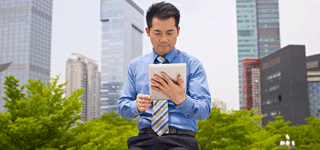 Governance FAQs for Corporate Issuers
Read the frequently asked questions by corporate issuers, on MSCI ESG Research's Governance methodology.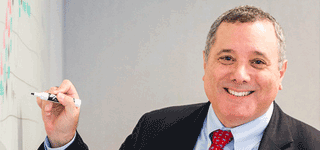 MSCI JAPAN EMPOWERING WOMAN INDEX (WIN) FAQ FOR CORPORATE ISSUERS
This FAQ addresses the most common questions asked by corporate issuers for this Index, particularly insight on the process to update the underlying data and communication of Index constituency.