From Crisis to Crisis: Russia's Diminished Role in Emerging Markets
From Crisis to Crisis: Russia's Diminished Role in Emerging Markets
From Crisis to Crisis: Russia's Diminished Role in Emerging Markets
Yesterday, MSCI announced that its Russia indexes will be reclassified from emerging markets (EM) to standalone markets status after a majority of global-market participants confirmed that the Russian equity market is currently uninvestable.
As investors weigh their options for EM allocations in the wake of Russia's invasion of Ukraine and reclassification, we ask how significant a role Russia has played within these markets — and more important, how that role has changed compared to the 2008 global financial crisis.
Russia's weight in the MSCI Emerging Markets Index dropped sharply during February 2022. At the start of the year it accounted for just under 4% of the index. While this year's decline is sharp, its weight has been steadily on the wane since 2008, when it made up 10% of the index.
At the onset of the global financial crisis, Russia was the fourth-largest EM country, behind China, South Korea and Brazil. Since then, its weight has fallen due to the fallout of the 2008 recession, and a decade of economic sanctions that resulted in currency depreciation. Today, Chinese, Taiwanese and Indian firms have taken share, pushing Russia (and Brazil) toward the rear of the pack.
Russia's weight in the MSCI Emerging Markets Index (%)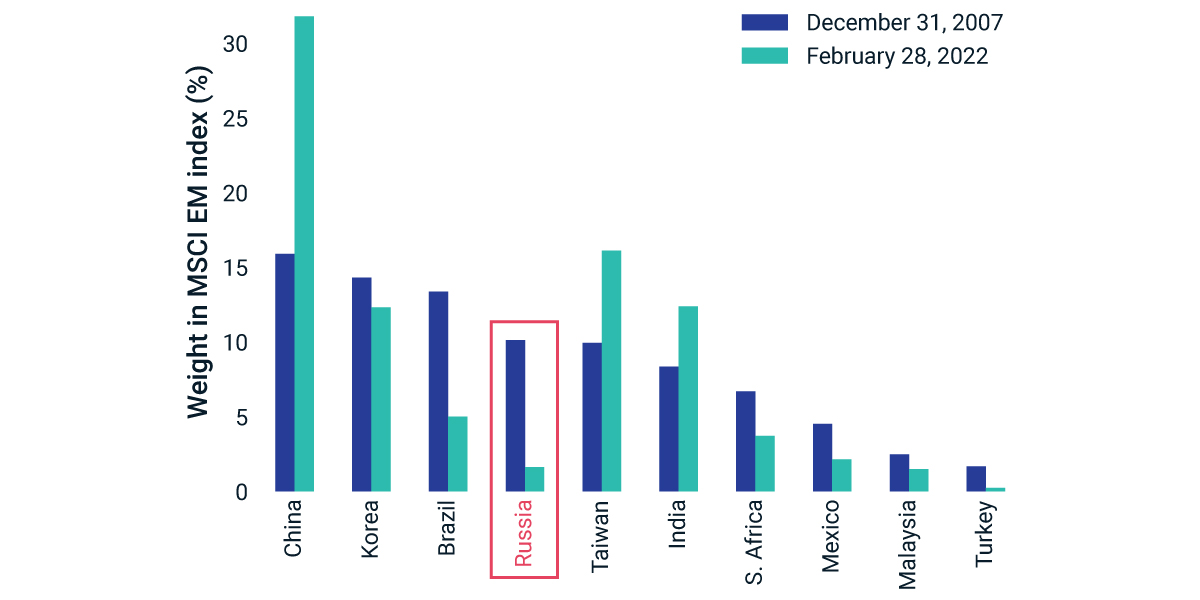 Recession and the fallout of economic sanctions steadily eroded Russia's weight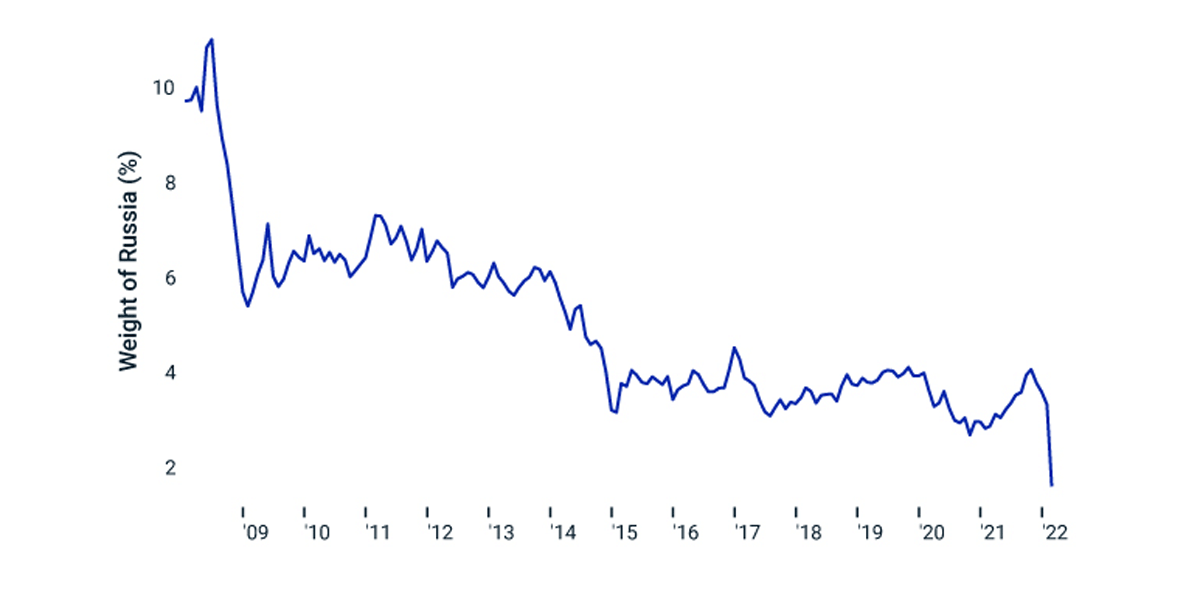 Related Content
Research and Insights
Our investing insights explore the topics that matter most, whether on climate and ESG, current market trends or global investing and risk management across asset classes.
Explore More
Companies Most Exposed to Ukraine related content Duplicate 1